Leadership
Tips for Breeding Innovation in the Workplace. We use cookies on our website.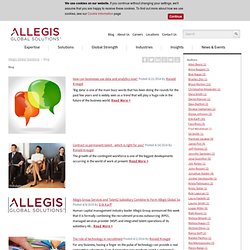 If you continue without changing your settings, we'll assume that you are happy to receive these cookies. To find out more about how we use cookies, see our Cookie Information page Continue. The Zen Of Innovation Leadership: 'And' Welcome to Forbes. Five Strategies to Align Leadership Development Efforts to Business Strategy. In today's business environment, it is critical that your leadership development (LD) efforts are aligned to your business strategy.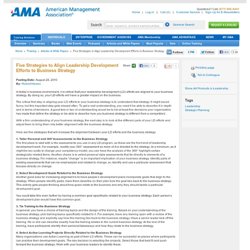 By doing so, your LD efforts will have a greater impact on the business. The critical first step in aligning your LD efforts to your business strategy is to understand that strategy. It might sound funny, but this important step gets missed often. To get a real understanding, you need ti be able to describe it in depth and in terms of decisions.
A good test or two of understanding would be to list at least five decisions your organization has made that define the strategy or be able to describe how you business strategy is different from a competitors'. 10 Ways to Motivate Anyone. I am often asked about how I keep employees inspired and productive.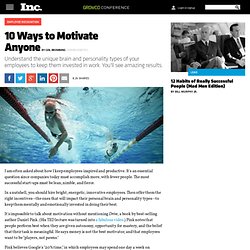 It's an essential question since companies today must accomplish more, with fewer people. The most successful start-ups must be lean, nimble, and fierce. In a nutshell, you should hire bright, energetic, innovative employees. Then offer them the right incentives--the ones that will impact their personal brain and personality types--to keep them mentally and emotionally invested in doing their best. It's impossible to talk about motivation without mentioning Drive, a book by best-selling author Daniel Pink. 3 Ways to Fix Your Company Culture. Have you ever worked for a really exceptional company?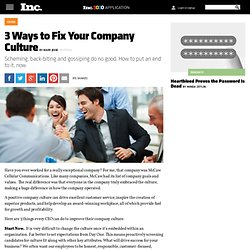 For me, that company was McCaw Cellular Communications. Like many companies, McCaw had its list of company goals and values. The real difference was that everyone in the company truly embraced the culture, making a huge difference in how the company operated. A positive company culture can drive excellent customer service, inspire the creation of superior products, and help develop an award-winning workplace, all of which provide fuel for growth and profitability. Book review -- Who Says Elephants Can't Dance? By Louis V.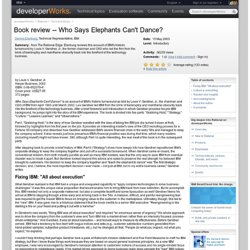 Gerstner, Jr. Harper Business, 2002 ISBN: 0-06-052379-4 Cover price: US$27.95 372 pages Who Says Elephants Can't Dance? Is an account of IBM's historic turnaround as told by Louis V. Cloud Innovation and Impact on Business and Leadership. Cloud computing has far reaching implications for innovation, employees, customers, and business culture.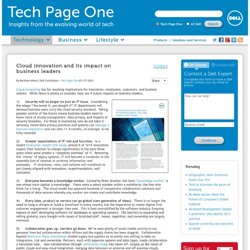 While there is plenty to consider, here are 5 future impacts on business leaders. 1) Security will no longer be just an IT issue . Considering the adage " You break it, you bought it " IT departments will demand business users carry the cloud security standard. Taking greater control of the future means business leaders need to know more of access management, data privacy, and impacts of security breaches.
For those in marketing who do not take it seriously, failed data privacy practices and systems can damage a business reputation and can take 11.8 months, on average, to be fully restored. 7 Secrets to Being an Innovative Boss. Popular Today in Business: All Popular Articles Becoming an innovative boss is one of the key features you don't normally see in a business plan, but it is something you should be thinking about and planning for before you hire your first employee.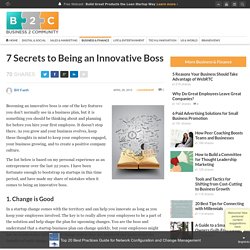 It doesn't stop there. As you grow and your business evolves, keep these thoughts in mind to keep your employees engaged, your business growing, and to create a positive company culture. The list below is based on my personal experience as an entrepreneur over the last 22 years. I have been fortunate enough to bootstrap 19 startups in this time period, and have made my share of mistakes when it comes to being an innovative boss. Why So Many Changes Fail—and What You Can Do About It. Undoubtedly, you know that the ability to get results from new initiatives is vitally important to your organization's survival, but did you know that about 70% of changes in organizations fail?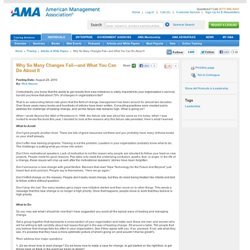 That is an astounding failure rate given that the field of change management has been around for almost two decades. Over those years many books and hundreds of articles have been written. Consulting practices were created just to address the challenge of leading change, and yet the failure rate remains high. What is going on? Innovation Fails Because of Corporate Antibodies. In Share 0 Here's a big reason why open innovation efforts can fail: they are often killed by corporate antibodies resisting the changes brought by opening up to external partners.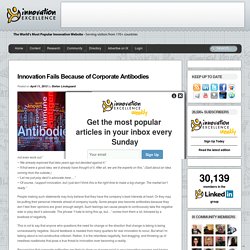 These antibodies can exist in both large and small companies. If you're hearing statements such as these, corporate antibodies may be at hard at work, resisting change: 6 Surprising Secrets of Truly Great Bosses. 9 Leadership Traits of Successful Entrepreneurs. The Best Talent Is Bringing Out Talent in Others. 5 TED Talks Every CEO Should Watch. On a mission to better humankind, TED challenges the world's most remarkable people to come on stage and give the talk of their lives in less than twenty minutes.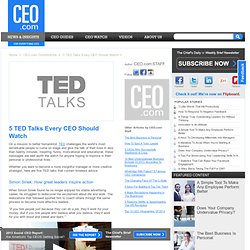 Inspiring, funny, motivational and educational, these messages are well worth the watch for anyone hoping to improve in their personal or professional lives. Whether you want to become a more insightful manager or more creative strategist, here are five TED talks that contain timeless advice. Simon Sinek: How great leaders inspire action. 9 Habits of People Who Build Extraordinary Relationships. Professional success is important to everyone, but still, success in business and in life means different things to different people--as well it should.
But one fact is universal: Real success, the kind that exists on multiple levels, is impossible without building great relationships. Real success is impossible unless you treat other people with kindness, regard, and respect. After all, you can be a rich jerk... but you will also be a lonely jerk. Why Leadership Requires Prudence and Temperance. 3 Leadership Skills That Trump All Others | Inc. 5000. The first job I accepted after college was with a large home builder in Phoenix. In my first year, the company had been taken private, carved up, and the pieces sold off. During this span of time, I worked for three different companies all while sitting at the same desk. I stopped buying business cards for a while. What Breed Is Your CEO? Randy Komisar on Leadership and Management. In the life of a company, every dog has its day. So says Randy Komisar, a veteran Silicon Valley venture capitalist and entrepreneur who has spent the last 25 years launching technology startups.
Komisar is a partner at Kleiner Perkins Caufield & Byers where he specializes in working with technology entrepreneurs. "I'm not attracted to them because of the bottom line," he says. "I'm attracted to them to them because of the top line--they change they can make. " Michael Lee Stallard: Leader, Beware of Failing to Give People a Voice. Thought Leaders Now Being Replaced By Feeling Leaders. No matter what business you're in, the engine of innovation is really about being moved. That's what movements are made of -- the heartfelt, intrinsically motivated effort to get off of dead center and accomplish something meaningful. This is the crossroads all of us are standing at these days -- the intersection between this and that. Infographic: What CEOs Should Know About Employee Engagement. Welcome to Forbes.
Best Practices: Can Trust Be Taught? What is the Difference Between Management and Leadership? - Management. 4 Leadership Skills That Hobbies Help Build. SXSW: Leadership in the Innovation Age. Leadership and the Art of Struggle: 5 Things You Can Do. Task-oriented vs social-minded leaders. What Is Thought Leadership? 5 Steps To Get It Right. We're Waiting Too Long to Start Investing in Leadership Development – The Practical Leader. "8 Types of Leader. 7 Essential Skills for Managing Change.
SteveFarberArticle041906. YouTube. Who's the Best at Innovating Innovation? - Polly LaBarre. 0787987751. Up the Organization. Your Innovation Problem Is Really a Leadership Problem - Scott Anthony. BPI group Institut du Leadership. Simon Sinek: How great leaders inspire action. BPI group Institut du Leadership. BPI group Institut du Leadership. BPI group Institut du Leadership. OT_graph. BPI group Institut du Leadership. BPI group Institut du Leadership. Does your global leadership team have what it takes? - Accenture Outlook.
LRI - LEADERSHIP RESEARCH INSTITUTE. Oxford Leadership Academy. SmartBrief - Industry E-mail Newsletters for Professionals. European Professional Women's Network. Career Thought Leaders sharing best practices, trends and resources. Harvard University Advanced Leadership Initiative | Welcome. International Leadership Forum - Welcome to the ILF. BCG Institute for Workforce Development. Center for Strategic Leadership. Welcome to EChr. The GoodWork Project | Excellence Ethics Engagement. Association Progrès du Management (Apm) En bref - Qui sommes nous ? - Aspen France. WFPMA. AFGE - Accueil. AIMS Association Internationale de Management Strategique - News. International Leadership Forum - Welcome to the ILF. Welcome to EChr.
---