GORGON EYES
How To / Mini Projects / Life Hacks
French firm Orée recently launched a new keyboard made entirely from a single piece of maple or walnut. Every keyboard is made to order and is crafted, polished, oil-finished and assembled by hand in their workshop in southern France. Via their website: Orée was born from our observation that modern technology products look very much alike, are highly impersonal, made out of eco-unfriendly materials and are designed for rapid obsolescence.
The Orée Wireless Wooden Keyboard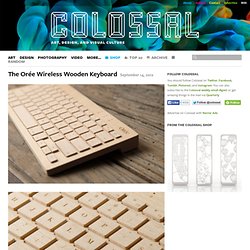 Riusuke Fukahori Paints Three-Dimensional Goldfish Embedded in Layers of Resin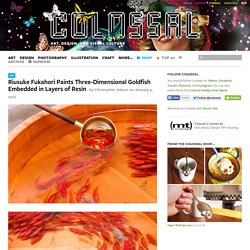 First: watch the video.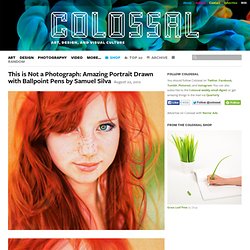 This is Not a Photograph: Amazing Portrait Drawn with Ballpoint Pens by Samuel Silva
Nope, not a photograph. This is an amazing portrait drawn by 29-year-old Portugal-based attorney Samuel Silva (he says art is just his "hobby") based on a photograph by Russian photographer Kristina Tararina. Silva's medium of choice is standard Bic ballpoint pens on paper and this particular portrait uses eight different colors, taking some 30 hours to complete.
CW&T
Independent Animated Projects