Misc
Brauron (Site)
Periods: Geometric Archaic Classical Hellenistic Physical: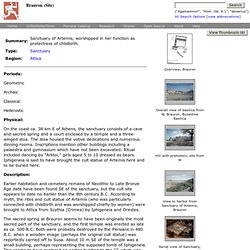 Courses in the history of art provide the student with an understanding of art and architecture in a cultural context. The student will be introduced to the means by which art can be critically observed, intelligently analyzed and knowledgeably discussed. ARTH 115, Survey of Art History I, and ARTH 116, Survey of Art History II, provide a survey of art from prehistoric times to the present and are the prerequisites to most upper level courses. Students considering majoring in art history should plan to complete ARTH 115 and ARTH 116 by the end of their sophomore year. Of value to art history majors are courses in literature, religion, philosophy, classical civilization and history. A required course in studio art is intended to give students some practical knowledge of how a work of art is produced.
Artemis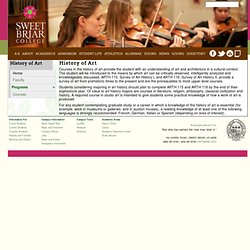 Classic Panos: Brauron: History
Classic Panos: Brauron: Archeology
The sanctuary of Artemis Brauronia was cleared between 1948 and 1962 under the direction of John Papadimitriou. Prior to this, the only excavation carried out was the clearance of three Mycenaean chamber tombs in 1894 under B. Staïs. The sanctuary is located at the foot of the Ayios Georgios hill, on top of which a prehistoric settlement existed from 3500 to 1300 BC. Several houses from this settlement have been found, along with the chamber tombs that Staïs excavated. Many vases and figurines were also found on the surface of the hill (also referred to as the akropolis).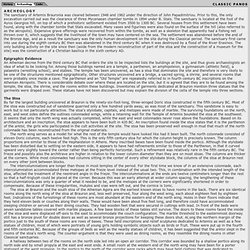 BRAURON (Vravrona) - the sanctuary of Goddess Artemis : un album
DianaLouvre
chiton300
Chiton