Social Network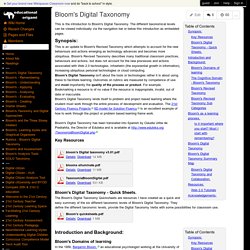 This is the introduction to Bloom's Digital Taxonomy.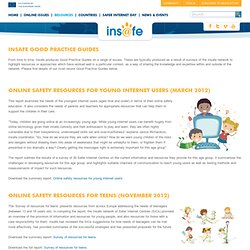 Good Practice Guides - www.saferinternet.org
This report examines the needs of the youngest internet users (aged nine and under) in terms of their online safety education. It also considers the needs of parents and teachers for appropriate resources that can help them to support the children in their care. "Today, children are going online at an increasingly young age.
When I received the invitation from the new Lee Kong Chian School of Medicine at the Nanyang Technological University in Singapore, I decided to completely upgrade two seminar workshops.