Social Network
Mobile Learning
Bloom's Digital Taxonomy. This is the introduction to Bloom's Digital Taxonomy.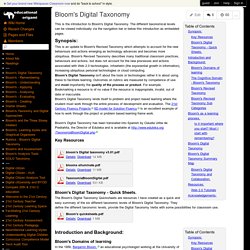 The different taxonomical levels can be viewed individually via the navigation bar or below this introduction as embedded pages. This is an update to Bloom's Revised Taxonomy which attempts to account for the new behaviours and actions emerging as technology advances and becomes more ubiquitous. Bloom's Revised Taxonomy describes many traditional classroom practices, behaviours and actions, but does not account for the new processes and actions associated with Web 2.0 technologies, infowhelm (the exponential growth in information), increasing ubiquitous personal technologies or cloud computing.Bloom's Digital Taxonomy isn't about the tools or technologies rather it is about using these to facilitate learning.
Outcomes on rubrics are measured by competence of use and most importantly the quality of the process or product.
Facebook
Twitter. Good Practice Guides. This report examines the needs of the youngest internet users (aged nine and under) in terms of their online safety education.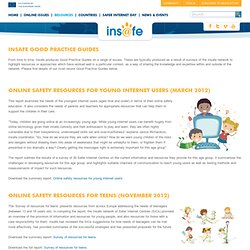 It also considers the needs of parents and teachers for appropriate resources that can help them to support the children in their care. "Today, children are going online at an increasingly young age. Allan's Blog. When I received the invitation from the new Lee Kong Chian School of Medicine at the Nanyang Technological University in Singapore, I decided to completely upgrade two seminar workshops.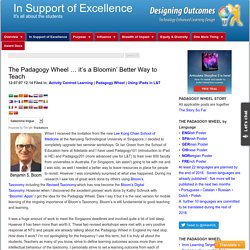 Dr Ian Green from the School of Education here at Adelaide and I have used Padagogy101 (introduction to iPad in HE) and Padagogy201 (more advanced use for L&T) to train over 600 faculty from universities in Australia. For Singapore, Ian wasn't going to be with me and I was solo, as well I needed a better way to leave resources in place for people to revisit. However I was completely surprised at what else happened. During my research I saw lots of great work done by others using Bloom's Taxonomy including the Revised Taxonomy which has now become the Bloom's Digital Taxonomy.
---