Is this Real Life?
Robert Anton Wilson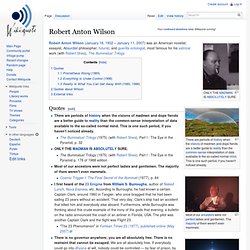 There are periods of history when the visions of madmen and dope fiends are a better guide to reality than the common-sense interpretation of data available to the so-called normal mind. This is one such period, if you haven't noticed already. Most of our ancestors were not perfect ladies and gentlemen.
Terence McKenna - The World and Its Double (1/2)
On Saturday, October 27, the Horizons conference will be hosting an afternoon exploring the myths, facts, and medicinal uses of psychedelic substances in contemporary culture. Sponsored by MAPS (Multidisciplinary Association for Psychedelic Studies), the afternoon features influential speakers such as Kenneth Alper, Rick Doblin, and Alex Grey, as well as multimedia art presentations by some of New York's innovative contemporary artists. Exhibits will include traditional visual art and sculpture, as well as large scale interactive installations. The conference will be held from 12pm - 8pm at the Judson Memorial Church, 55 Washington Square South.. Speakers will include: Kenneth Alper MD, Rick Doblin Ph.D, Neal Goldsmith Ph.D, Alex & Allyson Grey, Charles Grob MD, Julie Holland MD, Michael Mithoefer MD, Ethan Nadelmann Ph.D and Andrew Sewell MD.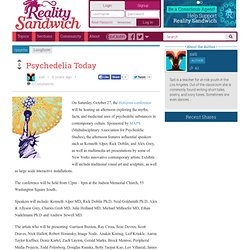 Reality Sandwich | Evolving consciousness, bite by bite.
I orginally did this for fun, It makes a nice simple little grow that is easily hidden. You will need a 1 pint colonized grain jar to make this work.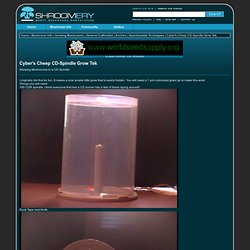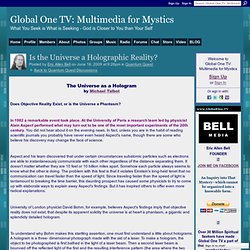 The Universe as a Hologram by Michael Talbot Does Objective Reality Exist, or is the Universe a Phantasm?