Crafts
The Golden Snitch! Ornament Tutorial. Yup, I wore a hastily made clip-on felt Gryffindor tie to the premier of Harry Potter this year.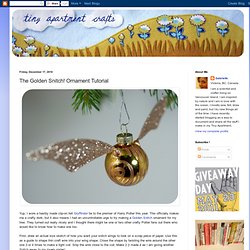 This officially makes me a crafty dork, but it also means I had an uncontrollable urge to try making a Golden Snitch ornament for my tree. They turned out really nicely and I thought there might be one or two other crafty Potter fans out there who would like to know how to make one too. First, draw an actual size sketch of how you want your snitch wings to look on a scrap piece of paper. Use this as a guide to shape thin craft wire into your wing shape. P.S.- I made this... Celebrate the boy tutorial: basic boys wallet. I first want to say thank you to Dana and Rae for hosting such an awesome event.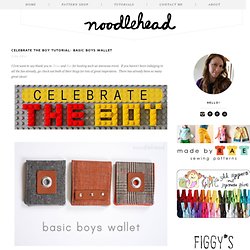 If you haven't been indulging in all the fun already, go check out both of their blogs for lots of great inspiration. There has already been so many great ideas! Diy projects. $5 or less. I'd be remiss if I didn't start by saying that I am digging this COLD Florida weather!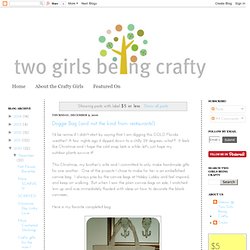 A few nights ago it dipped down to a chilly 29 degrees--what?! It feels like Christmas and I hope the cold snap lasts a while...let's just hope my outdoor plants survive it! This Christmas, my brother's wife and I committed to only make handmade gifts for one another.
---