Blogs
Slopness Monster | Slopness Behavior, Funny People, Drunk Pictures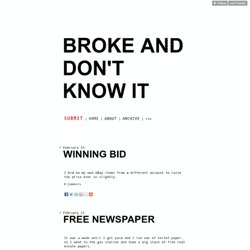 I went to the bar with a girl I was trying to hook up with, after ordering a few doubles and a pitcher of drink, I soon realized that the total had come to a lot more then the £7 I had in my wallet. Short cash and cardless I panicked, I told her to order another pitcher while I went to the toilet…strategically taking my time…by the time I returned she had paid for the round, we got so smashed she forgot about it the next day when I moaned how "that round in revolutions cost me a bomb"
BROKE AND DONT KNOW IT
Gender Studies Isopod
97% Effective
1000 Awesome Things | A time-ticking countdown of 1000 awesome things
psimadethis
Sickipedia - Building the world's best collection of sick jokes
Funny Background Pictures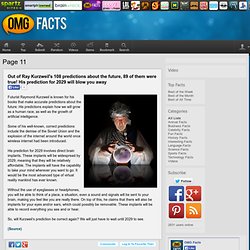 Blondie the lion was purchased by Charles Hipp from the Dallas zoo in 1953 when she was a 12-week-old cub. This unusual animal would become the subject of a Life magazine article that would become well known across the country. It wasn't long before Blondie the Lion was being spotted almost everywhere the family went! Blondie travelled in the station wagon with the family, went boating with the family, and even shared the family bathtub!
OMG Facts - Your Mind. Blown.
Taste Of Awesome = boring photos + epic captions
Public Displays of Fail (from Facebook, Twitter and Yahoo! Answers)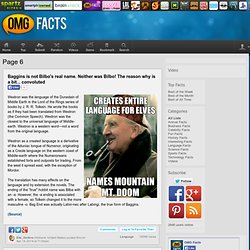 OMG Facts - Your Mind. Blown.
15 Facts That May Change The Way You Look At Food Twinkies have beef fat in them! Twinkies are famous for being unhealthy (and delicious). They're also known for their long shelf life due to their many preservatives.
Spartz Media Page 5 Remember: GREEN bubbles are you, GRAY are the person texting you. If you log in you can save your submissions! (required)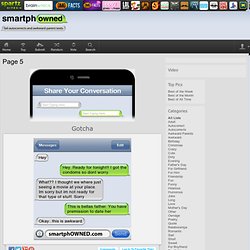 Fail Autocorrects and Awkward Parent Texts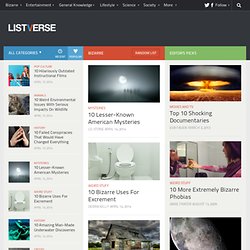 Crime 10 Infamous Prison Murders Technology 10 Mind-Bending Sci-Fi Advancements In Brain Science Misconceptions 10 Common Misunderstandings About Weather-Related Phenomena
Bizarre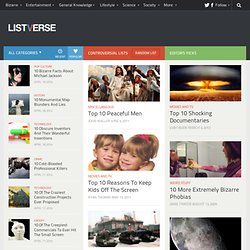 Movies and TV 10 Great Lost Films And Where They Turned Up Health
Controversial Lists
Embalm
Why I Don't Get Laid
Stuff Hipsters Hate
Offbeat Bride | How to make a dress form out of Duct Tape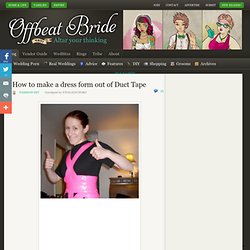 Soon, you will be looking this attractive! During a recent discussion on the Offbeat Bride Tribe, one of the girls suggested that I post a DIY tutorial for the Duct Tape dress form that I am using to sew my wedding gown. Fortunately, I had many goofy pictures of me looking completely unattractive during that process, so I am able to do it!
hipster puppies
Dancing While White
MyLifeIsAverage - Life is pretty normal today
Tumblr