Ihall2057
Ian Hall
I am an IT trainer, Casual Relief Primary School Taecher and E-portfoilio person
iMindMap Software Using an intuitive workspace, an unrestrictive structure and lots of visual stimulation, iMindMap is the perfect Mind Mapping tool for all thinking tasks. Enhance your productivity, unleash your creativity and improve your quality of work by joining the millions already Mind Mapping.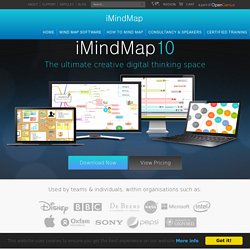 For micro learning It is easier for the students to access the learning materials in several shorter episodes. And Learning Map visual interface helps them to do this faster. Pin by Piktochart on Education | Learning infographics | Pinterest
StoryKeepers - home
What do you do when you have an elaborate project, assignment, or paper that needs to be quickly organized? Do you fire up Microsoft Word and whip up an outline? Do you pull out a pen and paper and start sketching?
EpCop Mooc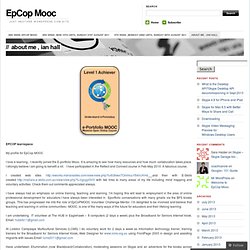 EPCOP learnspace My profile for EpCop MOOC I love e-learning.. I recently joined the E-portfolio Mooc. It is amazing to see how many resources and how much collaboration takes place. I strongly believe I am going to benefit a lot.
About me , Ian Hall
ThinkBuzan - Support - Mind Map Gallery | iMindmap
ThinkBuzan - Products - iMindMap - Basic | iMindmap
Skype: How to Make Video Calls on Skype