Communities
Business models to monetize publishing in the digital era
At TOC, you're as likely to run into media professionals, entrepreneurs and innovators as you are publishers, booksellers and others working in traditional publishing. This, in turn, makes the underlying themes as varying and diverse as the attendees. This is the third in a series, taking a look at five themes that permeated interviews, sessions and/or keynotes at this year's show.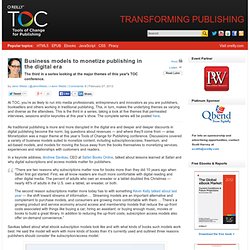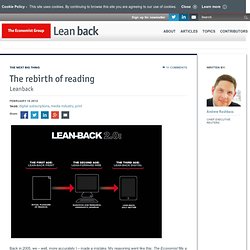 Back in 2005, we – well, more accurately I – made a mistake. My reasoning went like this: The Economist fills a need in people's lives; that need is not going away; people's media consumption is shifting online; if we position The Economist to fulfil the same need online that it meets in print we'll have a powerful basis for continued success. So we researched how people were doing online what they previously used The Economist for in print. But we found that, regardless of age or geography, people weren't shifting that part of their life online.
The rebirth of reading
UNIT4, a sleeping giant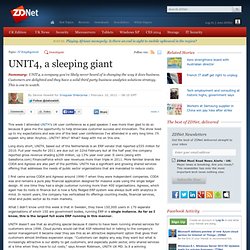 This week I attended UNIT4's UK user conference as a paid speaker. I was more than glad to do so because it gave me the opportunity to help showcase customer success and innovation. The show lived up to my expectations and was one of the best user conferences I've attended in a very long time. I'll explain why later. Anyhoo...UNIT4? Who?
The Rise of the New Groupthink
Making-Social-Media-Pay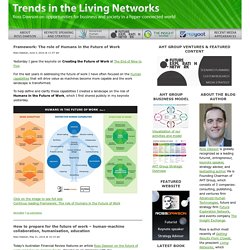 Bitcoin surpassing a valuation of $1,000 yesterday is a real landmark, giving the currency a market capitalization of almost $12 billion and 75-fold growth in value this year. However Bitcoin is not the only digital currency, simply the most prominent. As Bitcoin's value has soared, partly driven by a positive response from Senate committees last week, participants have looked further afield to see whether there may be other alternatives that have not risen by so much already. The second most prominent currency is Litecoin, with a market capitalization of over $1 billion.
The Future of Journalism – by Ross Dawson | The Future of Journalism