Social
When Facebook launched its Open Graph protocol in April, blanketing the web with "like" and "recommend" buttons, it seemed obvious that one of the company's goals was to use the resulting behavioral data to power a social search engine — one based on likes instead of links.
Is Facebook's Social Search Engine a Google Killer?: Tech News and Analysis «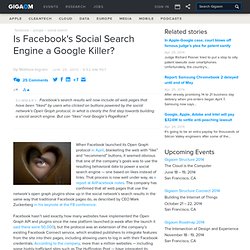 The Race to Build the "Daily Me" Continues: Tech News and Analysis «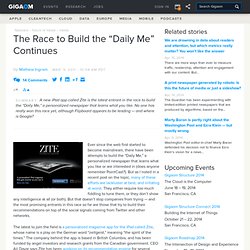 Ever since the web first started to become mainstream, there have been attempts to build the "Daily Me," a personalized newspaper that learns what you like or are interested in (does anyone remember PointCast?).