GG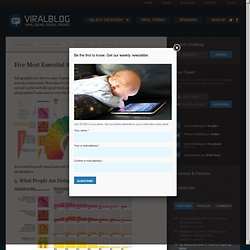 Five Most Essential Social Media Infographics -
Infographics are here to stay. Capturing lots of data and info in one image can be seen as a new trend. Over time I've seen lots of high quality infographics that spread on the web like good viral assets.
digg 5 Oddly Compelling Infographics About Garbage You wouldn't think that people are interested in infographics about garbage.
5 Oddly Compelling Infographics About Garbage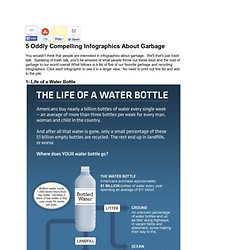 Smart phones, tablets, laptops and mobile broadband cards have all changed the way we access the internet. According to Pew Research Center, 59% of adult Americans go online wirelessly . With the proliferation of wireless connectivity and devices, online marketers have many more screens to worry about than just the standard computer screen. To better illustrate the growing mobile marketing opportunity, take a look at these infographics. 1.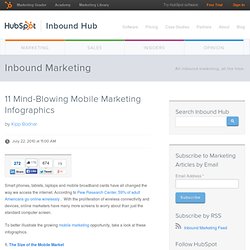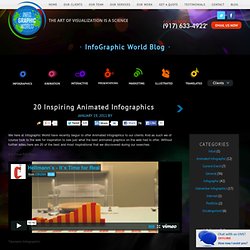 We here at Infographic World have recently begun to offer Animated infographics to our clients And as such we of course took to the web for inspiration to see just what the best animated graphics on the web had to offer. Without further adieu here are 20 of the best and most inspirational that we discovered during our searches. It's Time For Real Tsunami Infographic
20 Inspiring Animated Infographics
We have collected trends in social media, marketing, business, gaming and mobile and combined all of them into this post. Trends collected by Priit Kallas, Mart Prööm and Raul Kaevand. This is our third annual presentation about what to expect in social media marketing in the coming year. We are getting pretty good at this.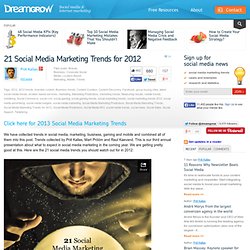 21 Social Media Marketing Trends for 2012
9 Social Media Infographics You Must See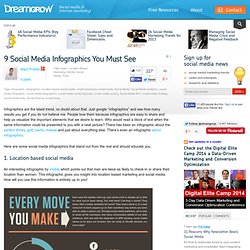 Infographics are the latest trend, no doubt about that. Just google "infographics" and see how many results you get if you do not believe me. People love them because infographics are easy to share and help us visualize the important elements that we desire to learn. Who would read a block of text when the same information could be presented to you with a neat picture?
30 Ways in 30 Days | TakePart - News, Culture, Videos and Photos That Make the World Better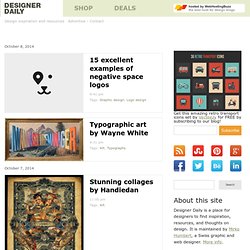 Handmade Mac icons Nina Azzarallo must have gotten tired of the digital look-and-feel of her Mac, thus she decided to create a set of handmade icons to replace the default OSX icons. You [...] Read full post This week on Pinterest Pinterest has become a great source of inspiration for me.
Facebook Templates