GG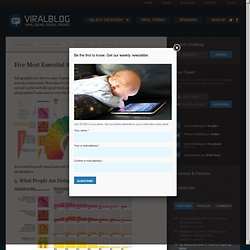 Five Most Essential Social Media Infographics -
Infographics are here to stay. Capturing lots of data and info in one image can be seen as a new trend. Over time I've seen lots of high quality infographics that spread on the web like good viral assets.
digg 5 Oddly Compelling Infographics About Garbage You wouldn't think that people are interested in infographics about garbage.
5 Oddly Compelling Infographics About Garbage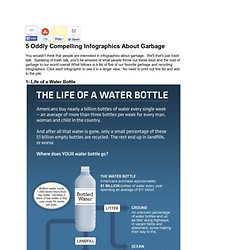 Smart phones, tablets, laptops and mobile broadband cards have all changed the way we access the internet. According to Pew Research Center, 59% of adult Americans go online wirelessly . With the proliferation of wireless connectivity and devices, online marketers have many more screens to worry about than just the standard computer screen. To better illustrate the growing mobile marketing opportunity, take a look at these infographics. 1.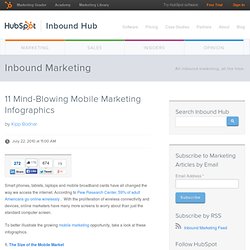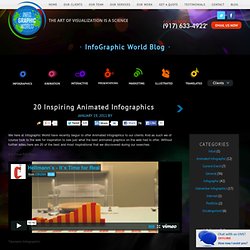 We here at Infographic World have recently begun to offer Animated infographics to our clients And as such we of course took to the web for inspiration to see just what the best animated graphics on the web had to offer. Without further adieu here are 20 of the best and most inspirational that we discovered during our searches. It's Time For Real Tsunami Infographic
20 Inspiring Animated Infographics
We have collected trends in social media, marketing, business, gaming and mobile and combined all of them into this post. Trends collected by Priit Kallas, Mart Prööm and Raul Kaevand. This is our third annual presentation about what to expect in social media marketing in the coming year. We are getting pretty good at this.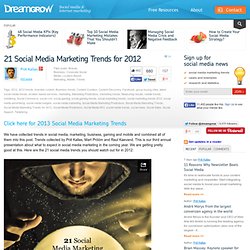 21 Social Media Marketing Trends for 2012
9 Social Media Infographics You Must See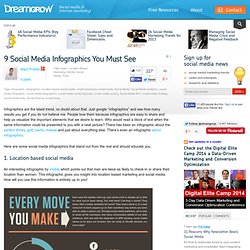 Infographics are the latest trend, no doubt about that. Just google "infographics" and see how many results you get if you do not believe me. People love them because infographics are easy to share and help us visualize the important elements that we desire to learn. Who would read a block of text when the same information could be presented to you with a neat picture?
30 Ways in 30 Days | TakePart - News, Culture, Videos and Photos That Make the World Better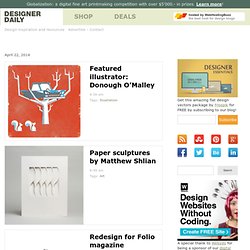 Featured illustrator: Roger Hoyos Roger Hoyos is an illustrator fom Lima, in Peru. Roger excells at drawing characters, his series of famous CD covers illustrated is a very good example of that. Read full post This week on Pinterest
once upon a time when audi had started a war...and BMW responded; later on, BMW started messing with mercedes; and again...a mercedes can also bring driving pleasure, BMW's next victim was Jaguar, then, turned back to audi...this time audi responded and Subaru too...and Bentley put and end to the game, Subaru parts accessories, BMW parts,used Bentley parts, Mercedes parts, used Mercedes, Audi parts Top Paid Instantly CPM Advertising Network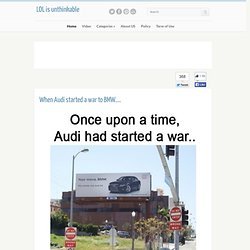 Snøhetta awarded Calgary Public Library in Canada Today, the Calgary Public Library announced the winner of the design competition for the city's new central library.