Tech & start ups
Vous connaissez tous le Startup Weekend ou comment montez une startup en un Weekend. Le but est de créer un prototype en quelques heures sans se prendre la tête avec les formalités administratives. Pour compléter cet événement génial, je vous livre la recette pour créer la SAS qui correspond en moins de 24h! Samedi10h00:La rédaction des Statuts L'objectif est de trouver des modèles de statuts sur le web ou mieux de demander ceux de vos contacts ou de vos amis et de modifier les informations propres à votre business (objet social, capital social, souscripteurs, adresses, postes…). Si vous souhaitez ajouter des clauses particulières, il faudra alors demander conseil à votre tante avocate ou votre cousin juriste. 14h00: Faire le tour des banques en bas de chez vous Rendez vous à la station de métro la plus proche et visitez toutes les banques du quartier.
« SAS Weekend » ou comment gagner 2000€…de frais d'avocat!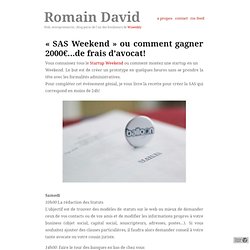 Le process d'analyse de l'investisseur face à une start-up by @jeff #infographie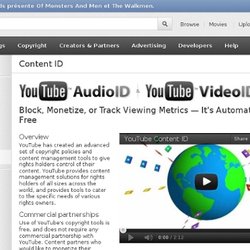 YouTube
Overview
Facebook's newest mini-data center is putting your profile on ice for a long, long time
SANTA CLARA, Calif. — This morning, Facebook and a slew of big names in cloud computing and data center hardware unleashed a whole boatload of news — new hardware designs, new jobs, and new partnerships — all around the Open Compute Project. AMD and Intel both showed off some new hardware products. Rackspace announced it has customized its own server hardware around OCP designs — and contributed its customizations back to the project. And Fusion-io was talking about its new 3.2TB ioScale card, also an OCP product.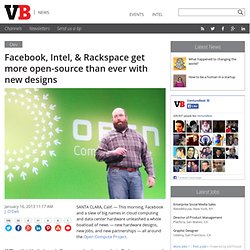 Facebook, Intel, & Rackspace get more open-source than ever with new designs
Facebook shows off search function to knock out Google, Yelp, LinkedIn, & even Match.com
This morning, Facebook gathered a handful of press at its Menlo Park campus to announce it's finally rolling out a functional search tool — a tool that's been more than one year in the making. Called Graph Search, Facebook's offering will play on its strengths, allowing you to find people, places, and information based on human connections. For example, it'll make it easy for you to find friends of friends who are single women. Or friends who work at Microsoft's San Francisco office.
kinvey_backend-as-a-service.jpg (1200×857)
Ville connectée : JCDecaux et Paris Incubateurs créent un incubateur - JDN Web & Tech
Un appel à candidatures est ouvert jusqu'au 31 janvier 2013 pour identifier les entreprises qui pourront bénéficier des service de ce nouvel incubateur. JCDecaux et Paris Région Innovation Lab (Paris Incubateurs), ont signé hier un contrat de partenariat pour la création d'un incubateur de jeunes entreprises innovantes sur le thème : "Services urbains de proximité, pour la ville connectée de demain". Pour JCDecaux, l'objectif est de "renforcer ses liens avec des start-up, détecter ainsi des technologies innovantes, mettre en place des partenariats business et développer la gamme de ses offres au service des villes, des marques et des consommateurs". A ce titre, le groupe de communication extérieure "s'engage à proposer des mentors aux entreprises sélectionnées pour les accompagner et à animer des ateliers de formation dédiés".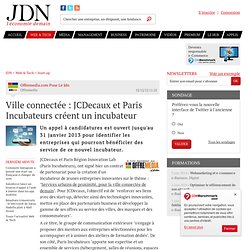 Mobiquithings
The nearly five million commercial and industrial facilities in the United States account for nearly half of all domestic energy consumption, at a cost of over $200 billion each year. But according to Chris Pacitti, general partner at venture capital firm Austin Ventures, only five percent of that market has adopted sophisticated energy management tools. Investors are taking notice. Software-based cleantech like energy management software (EMS) is a fast-growing segment as interest in hardware-based cleantech wanes. Leading EMS vendors like C3 and Hara offer tools that allow organizations to measure their energy consumption and, often, identify operational inefficiencies. That can lead to savings in energy consumption as well as real dollars, a fact that's attracting some business owners' attention.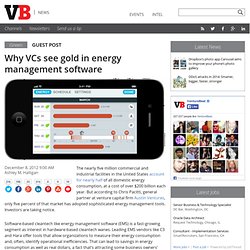 Why VCs see gold in energy management software
Datadog - Home
Promotion de Blog | BlogUpp!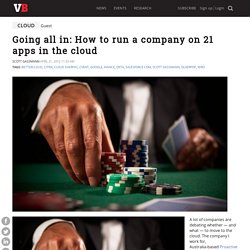 A lot of companies are debating whether — and what — to move to the cloud. The company I work for, Australia-based Proactive Accountants Network (PAN), made a pretty unusual decision to go all-in on cloud technology and made the leap in a span of 10 weeks, dramatically changing our IT infrastructure. So, for those of you still debating, here's a look at life on the other side. We were once dependent entirely on legacy software. We now run our business on 21 cloud applications, including Google, Salesforce.com, BetterCloud, Cloud Sherpas, Okta, Silverpop, Xero, Citrix, iHance, and Cvent.
Going all in: How to run a company on 21 apps in the cloud
Ready for the revolution? It's time for us all to rally behind the Raspberry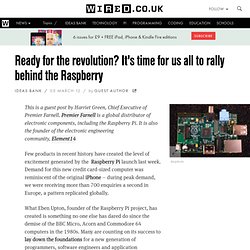 This is a guest post by Harriet Green, Chief Executive of Premier Farnell.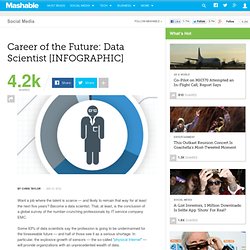 Want a job where the talent is scarce — and likely to remain that way for at least the next five years? Become a data scientist. That, at least, is the conclusion of a global survey of the number-crunching professionals by IT service company EMC.
DataScientists.Net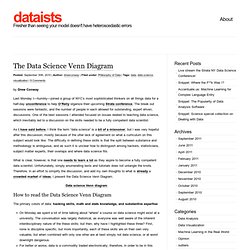 Posted: September 30th, 2010 | Author: drewconway | Filed under: Philosophy of Data | Tags: data, data science, visualization | 8 Comments
The Data Science Venn Diagram
5 Predictions for Online Data In 2011
Josh Jones-Dilworth is the founder and CEO of Jones-Dilworth, Inc. a PR consultancy focused on bringing early stage technologies to market. He blogs at joshdilworth.com. A lot has changed since this post's forbearer last December, so much so that I think it's safe to say that data, particularly as it relates to marketing and social media, is no longer an annual topic, but rather a daily one.
The Surprising Path Of Artificial Intelligence
Editor's note: This is Part I of a three-part guest post written by legendary Silicon Valley investor Vinod Khosla, the founder of Khosla Ventures.
Editor's note: Legendary investor Vinod Khosla is the founder of Khosla Ventures.
Apple's iMessage comes to the Mac in OS X Mountain Lion
Apple has announced the next version of OS X will be OS X 10.8 " Mountain Lion", and will be released in Summer 2012. But as of right now, you can grab one of its coolest features -- iMessage. iMessage is the the BBM-like free messaging service used on iPhones and iPads.
Why your startup's culture shouldn't be ignored