IDEES
lulabidule
l'atelier de Bermick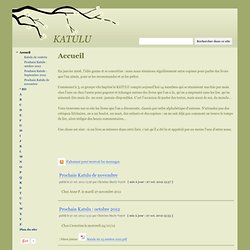 KATULU
En janvier 2006, l'idée germe et se concrétise : nous nous réunirons régulièrement entre copines pour parler des livres que l'on aimés, pour se les recommander et se les prêter. Commencé à 3, ce groupe vite baptisé le KATULU compte aujourd'hui 14 membres qui se réunissent une fois par mois chez l'une ou chez l'autre pour papoter et échanger autour des livres que l'on a lu, qu'on a emprunté sans les lire, qu'on aimerait-lire-mais-ils- ne-sont -jamais-disponibles. C'est l'occasion de parler des textes, mais aussi de soi, du monde...
Enterrement de vie de jeune fille à Lyon - Insolite
Elle ne vous a donné aucune consigne mais vous a fait une promesse : " si tu invites un chippendale ou que tu essayes de me déguiser, je te tue ". Message reçu. Depuis, vous ne cessez d'hésiter : " alors, qu'est-ce qu'on fait pour son enterrement de vie de jeune fille ?" .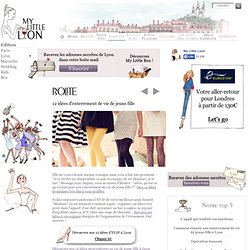 Les ateliers de Doado
Stampin'2gether ! | Scrapbooking & Carterie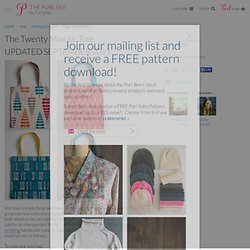 Update September 2011 We have remade these awesome, simple bags for fall! TThis time around, I used a gorgeous new collection of upholstery weight cotton called Outside Oslo.
Voiles en Ciseaux, Sacs et Accessoires en Voiles Recyclées
727 Sailbags - boutique en ligne - sacs en toiles de voiles de bateaux recyclées