Ideeho
ideeHO
Etudiante passionnée par les #NTIC. CM chez ITIRION.Crazy about champagne and wine. Love web 2.0 and travel http://t.co/52V3irU
International : emplois, stages, collaborations
Entreprises qui recrutent des stagiaires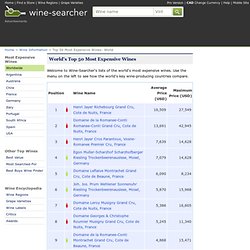 Welcome to Wine-Searcher's lists of the world's most expensive wines. Use the menu on the left to see how the world's key wine-producing countries compare.
les vins les plus chers du monde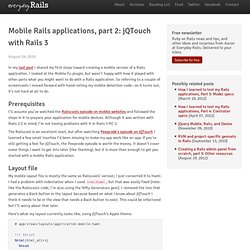 Mobile Rails applications, part 2: jQTouch with Rails 3
August 29, 2010 In my last post I shared my first steps toward creating a mobile version of a Rails application.
Une page de résultats unique bientôt pour Google ?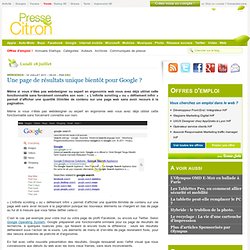 Même si vous n'êtes pas webdesigner ou expert en ergonomie web vous avez déjà utilisé cette fonctionnalité sans forcément connaître son nom : « L'infinite scrolling » ou « défilement infini » permet d'afficher une quantité illimitée de contenu sur une page web sans avoir recours à la pagination.
Votre eReputation compte.