Paraphilie
Hentai Collection: Photo
This system is a free add-on feature for the Voyeurweb community. It is a richly pictured and fully searchable interactive knowledge base base done by the adult internet community for the adult internet community. This Wiki system grows every hour as more and more information, text and pictures are added by people like you and me. This Wiki illustrates and describes the many faces and types of sex, sexual stimulation and sexual appearance including of course in-depth articles and photos of voyeurism and exhibitionism. Important Change December 2011: A new policy regarding Explicit Pics on this Wiki went into effect December 2011!!
Main Page - Voyeurweb's photo-illustrated Sex-Wiki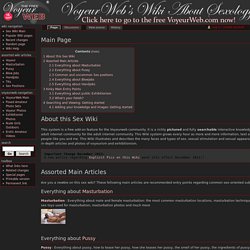 Next Slide, Please! - Galerie des extensions Google Chrome
Hentai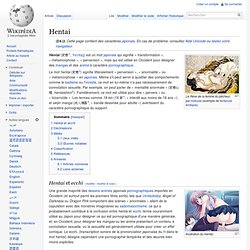 Un article de Wikipédia, l'encyclopédie libre. Hentai (変態, Hentai?, ˈhɛntaɪ̯) est un mot japonais qui signifie « transformation », « métamorphose », « perversion », mais qui est utilisé en Occident pour désigner des mangas et des anime à caractère pornographique. Le mot hentai (変態, hentai?) signifie littéralement « perversion », « anormalité » ou « métamorphose » en japonais. Même s'il peut servir à qualifier des comportements comme le sadisme ou l'inceste, ce mot en lui-même n'a pas nécessairement de connotation sexuelle.
blonde hair blush bukkake closed eyes cum cum in mouth cum on hair cup drink facial game cg gokkun hair ribbon himekishi lilia lilia eberwein lilith-soft long hair necktie ponytail ribbon slave swallow tears zol
List of pornographic sub-genres - Wikipedia, the free encyclopedia-Mozilla Firefox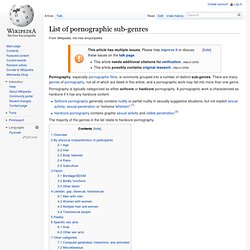 Pornography, especially pornographic films, is commonly grouped into a number of distinct sub-genres. There are many genres of pornography, not all of which are listed in this article, and a pornographic work may fall into more than one genre. Pornography is typically categorized as either softcore or hardcore pornography.
Les Robins Des Bois - J'écris ton nom puberté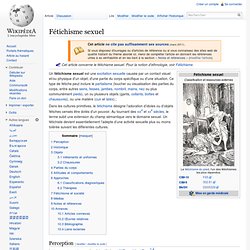 Un article de Wikipédia, l'encyclopédie libre. Cet article concerne le fétichisme sexuel. Pour la notion d'ethnologie, voir Fétichisme. Dans les cultures primitives, le fétichisme désigne l'adoration d'idoles ou d'objets fétiches censés être dotés d'un pouvoir.
Féichisme sexuel