Written 2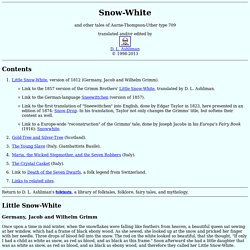 and other tales of Aarne-Thompson-Uther type 709
Snow White
Cinderella Unit Plan [English Online]
NewsHour Extra: Poetry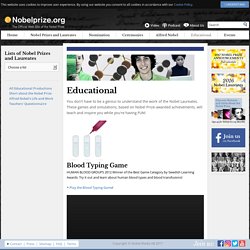 NEURO SCIENCES Find out more about our nervous system in 18 animated stops. Have a look! or watch the documentary The Mystery of Memory which provides a unique insight into the secrets of the brain's astounding ability to record and recall information, and includes interviews with some of today's most prominent scientists, such as Eric Kandel, 2000 Nobel Laureate in Physiology or Medicine.
Alphabetical Order
The Magic Key - Homepage
Fairy Tales
Merriam-Webster's Word Central
for Busy Business-Parents - Whimsical Bedtime-Stories for Children of All Ages
Don't Buy it from PBS - Interactive
Your students may be aware of the techniques used by advertisers to sell products and services. They may be less conscious of the purposes and intents of advertisements that try to shape their opinions and affect their behavior.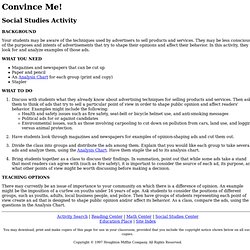 Education Center Activity Convince Me!
Listen & Read Grade 1: Animals & Food
The Little Animals Activity Centre - Menu page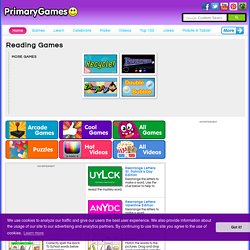 Make words to collect the candy.
Progressive Phonics is an all-in-one reading program that is easy, fun, and totally FREE---that's right, totally and completely free! And with Progressive Phonics, ANYONE can teach a child to read and write in just a few minutes a day, which makes it ideal for parents, teachers, tutors, volunteers and home-schoolers.
Progressive Phonics homepage and free books
Mediascape - Welcome to Mediascape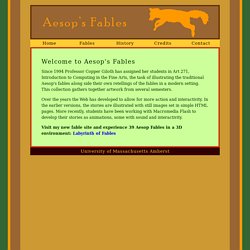 Aesop's Fables Browser Alert
Since 1994 Professor Copper Giloth has assigned her students in Art 271, Introduction to Computing in the Fine Arts, the task of illustrating the traditional Aesop's fables along side their own retellings of the fables in a modern setting. This collection gathers together artwork from several semesters. Over the years the Web has developed to allow for more action and interactivity.
There are a lot of stories available on the Internet to read or download.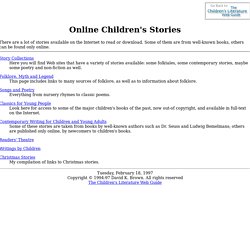 Online Children's Stories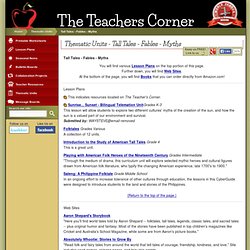 Tall Tales - Fables - Myths You will find various Lesson Plans on the top portion of this page.
The Teacher's Corner - Tall Tales
Virtualiterature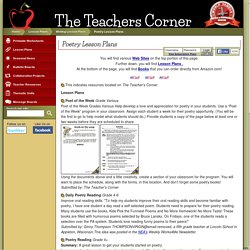 The Teacher's Corner - Poetry
You will find various Web Sites on the top portion of this page. Further down, you will find Lesson Plans . At the bottom of the page, you will find Books that you can order directly from Amazon.com!
It's Greek to Me Thematic Unit
Character Building Unit Plan [English Online]
Consumer Affairs Kidsite Home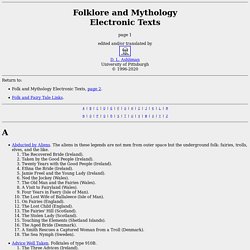 page 1 edited and/or translated by D.
Social and Political Cartoon Satire Unit Plan [English Online]
Folktale Writing With Alma Flor Ada
As Far As The Eye Can See Unit Plan [English Online]
BEARS - Activities and games
Aaron Shepard's Storytelling Page
Aaron's Home PageWhat's New? | Flash! | Rights & Permissions | Contact Aaron
Science Fiction and Fantasy Unit Plan [English Online]