Rich-topic
Cornering the Higgs A professor from one of the CERN teams explains what this experimental result means for the future of physics. Elements in the Ocean Marine geochemist Catherine Jeandel has bottled the world's oceans to decipher their past—and future. Name That Element! Think you know the periodic table?
NOVA | Einstein's Big Idea | The Power of Tiny Things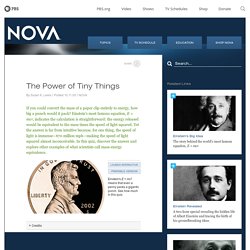 Microscope Imaging Station
The Long and Short of it (Smoking) Thematic Unit
Hands off Smoking Integrated Unit
Welcome to Smokefree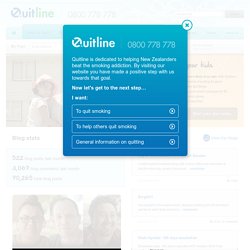 Day Six Well its coming up to my first week smokefree and I feel like a personal relationship is ending (with smoking... By pandorasbox Gum Hi friends, I joined today.
Home The Quit Group
Ashes to Ashes Integated Unit
Tobacco is Wacko (Smoking) Thematic Unit
A puff doesn't make you cool! Smoking
Smoking Integrated Unit