Insects 3
Common Questions About Tarantulas Are tarantulas poisonous? What should I do if a tarantula bites me?
Tarantulas (DesertUSA)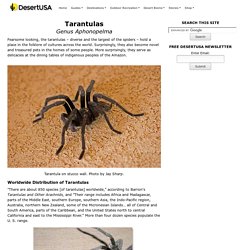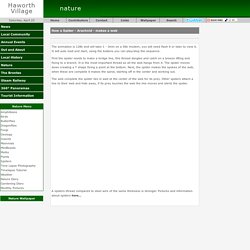 The animation is 128k and will take 1 - 3min on a 56k modem, you will need flash 6 or later to view it.
How a Spider - Arachnid - makes a web
Animals with Eggs Webquest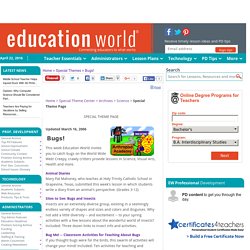 Bugs
Updated March 16, 2006 This week Education World invites you to catch bugs on the World Wide Web!
Find out where more than 26,000 species live on Earth. WWF's Wildfinder is an interactive tool that visualizes the global distribution of thousands of species that roam the Earth. Ever wonder exactly where tigers roam or vultures fly?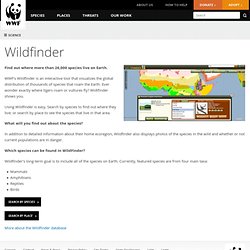 WWF's WildFinder Lets You Search for Animals by Species and Place - Find What Animals Live Near You
living things 42Explore
Rabbits at EnchantedLearning Level 2-4
General Spider Information
WebSide Stories
Creative Creatures Thematic Unit
Spiders of New Zealand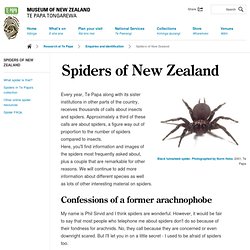 Every year, Te Papa along with its sister institutions in other parts of the country, receives thousands of calls about insects and spiders. Approximately a third of these calls are about spiders, a figure way out of proportion to the number of spiders compared to insects. Here, you'll find information and images of the spiders most frequently asked about, plus a couple that are remarkable for other reasons. We will continue to add more information about different species as well as lots of other interesting material on spiders. My name is Phil Sirvid and I think spiders are wonderful.