Ideas 3
Independent Lens The Trials of Muhammad AliExplore Ali's exile years when he was banned from boxing.Watch Now Call the Midwife Season 3 | Episode 3See how Sister Julienne and Trixie help a pregnant prison inmate.Watch Now Masterpiece Mr. Selfridge, Season 2: Episode 3See how the staff responds to the start of World War I.Watch Now PBS Peter Pan with Milwaukee BalletEnjoy J.M. Barrie's most famous work in Michael Pink's adaptation.Watch Now The Bletchley Circle Blood on Their Hands (Pt. 1)Watch as the women reunite to help free a woman they believe is wrongly accused of murder.Watch Now Independent Lens The Trials of Muhammad AliExplore Ali's exile years when he was banned from boxing.Watch Now Call the Midwife Season 3 | Episode 3See how Sister Julienne and Trixie help a pregnant prison inmate.Watch Now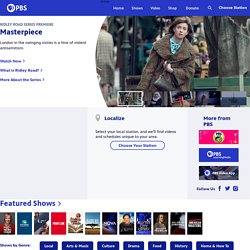 Busy Teachers
The Ideabank
Fools and Tricksters in Literature Unit [Eng Online]
Water the Elixir of Life Thematic Unit
Wicked Whacky Weather Thematic Unit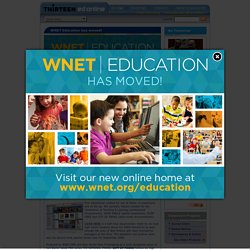 Rich educational content for use at home, in classrooms and on the go. We currently feature content for the Celebration of Teaching & Learning (professional development), WIDE ANGLE (global awareness), OVER HERE and CITY OF PARKS (teen-made documentaries). OVER HERE is a half-hour documentary made by six local high school students about the WWII homefront as seen through the eyes of New Yorkers who were themselves teenagers at the time. This delightful and positive work was the second most popular itunes view for September 2008. Produced by WNET.ORG and Reel Works Teen Filmmaking as a local companion piece to Ken Burns' latest PBS series THE NATIONAL PARKS, CITY OF PARKS follows six high school auteurs as they seek out the often overlooked beauty and history of New York City's National Parks and Monuments. We will be expanding our growing ipod downloads list soon.
WNET - wNetSchool
Welcome to Classroom Connect
Since 1994 Classroom Connect has been the leader in helping teachers use technology to improve learning. The company's high quality professional development programs and online instructional materials meet the changing needs of K-12 school districts nationwide. Whether you want to increase the level of technology integration in your district or develop a custom professional development program for your teachers, Classroom Connect has the perfect solution for you.
Can Teach
What will the Weather be Thematic Unit
Phonics game – Matching eggs 135 Views0 Likes Buy some cheap, plastic Easter eggs to make Phonics games for your students. The students will twist one side of the egg to match the letter with the ending of a word. It's fun and easy to make.
Gigglepotz - Teaching and Learning for Life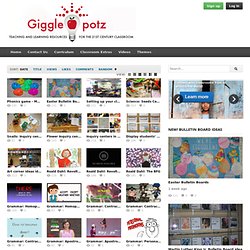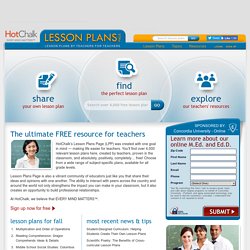 HotChalk's Lesson Plans Page (LPP) was created with one goal in mind — making life easier for teachers. You'll find over 4,000 relevant lesson plans here, created by teachers, proven in the classroom, and absolutely, positively, completely… free! Choose from a wide range of subject-specific plans, available for all grade levels. Lesson Plans Page is also a vibrant community of educators just like you that share their ideas and opinions with one another. The ability to interact with peers across the country and around the world not only strengthens the impact you can make in your classroom, but it also creates an opportunity to build professional relationships.
Schoolsnet
Opening Page
Jump to Navigation Teachable Moment Classroom Lessons Share on facebookFacebook Share on twitterTwitter Donate Classroom Lessons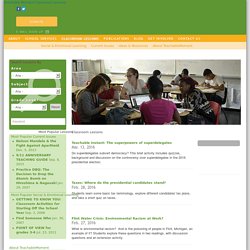 Teachable Moment - free lesson plans and topical activities for k - 12
Legends in Time Integrated Unit
Severe Weather Unit