Ict
PrePromote, free meta-tag analysis pre-promotion software.
Internet Information Skills
Primary Resources ICT (IT)
Computer Lessons
Minutes from ME Index
MAPE -- supporting effective use of ICT in Primary Education
Becta - Information Sheets ICT Advice Index
British Educational and Communications Technology Agency
Computing & Technology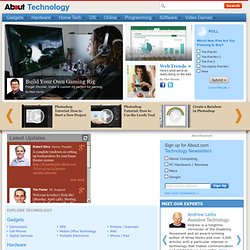 Andrew is a longtime chronicler of the Disability Movement and an award-winning author of three books and over 3,000 articles with a particular interest in technology that makes communication and reading more accessible. More Paul is a longtime veteran of the Internet, having been online since before the World Wide Web was launched in 1989.
ICT Teacher
I.C.T. Teaching Ideas
Electronic School
Computers & Internet