Ict
Want to buy this domain? Our Domain Buy Service can help you get it. • Register domain names – up to 70% less with the world's #1 registrar!
PrePromote, free meta-tag analysis pre-promotion software.
Internet Information Skills
Primary Resources ICT (IT)
Computer Lessons
Revolutionaries Season 3 Now on KQED! Revolutionaries, the 12-part interview series produced by the Computer History Museum, in association with KQED Silicon Valley, returns for a third season. The series airs on KQED Plus on Tuesdays at 7pm, starting January 21, with an in-depth look at the sailing technology used by the 34th America's Cup winners Oracle Team USA. The series features intriguing conversations with renowned Silicon Valley leaders and innovators with valuable insights into the process, risks, and rewards of technological innovation.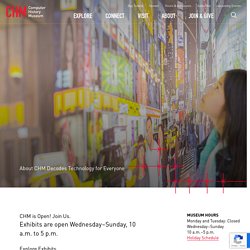 Minutes from ME Index
MAPE -- supporting effective use of ICT in Primary Education
Becta - Information Sheets ICT Advice Index
British Educational and Communications Technology Agency
Computing & Technology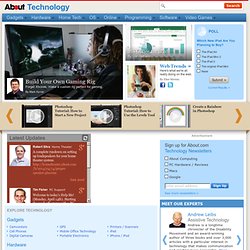 Happen to be expected over a $1500 tax refund? If so you can spend it to get one of Google's wearable computing devices. Of course, I can se...
ICT Teacher
Stay on top of the key developments affecting education technology. Become a star in your classroom, school, district, college, or university with the STAR series—carefully selected reports composed… Communication has changed, and students and educators are increasingly using video technologies in all aspects of education.… Experts agree that technology can enhance teaching and learning, boosting student engagement and helping teachers instruct in new ways.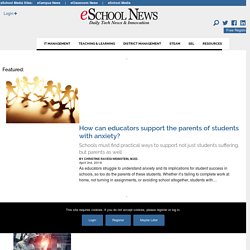 ICT Unit 0 - A brilliant resource to get children started with computers. Key Stage One Programme of Study - Another PDF, contributed by Liam Buckley, containing the Programmes of Study for KS1 ICT. Review of Units 2A-2D - A set of plans, intended to review skills during units 2A, 2B, 2C and 2D. Contributed by Helen Crompton. Interactive Whiteboard Tips - A selection of tips and ideas for making the most of an interactive whiteboard. Using a Visualiser - Ideas for using a visualiser in the classroom.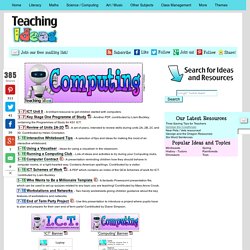 I.C.T. Teaching Ideas
Electronic School
Highlights National School Boards Action Center Learn more about the National School Boards Action Center, created by NSBA, an exciting new organization that will enable local school boards and the public to be more active in moving legislation forward and impacting federal regulations on behalf of America's students. Join the "Friends of Public Education" campaign with others across the nation to become advocates for public schools and students.
Computers & Internet