FAT
If I Ruled The World - Home
The Question Mark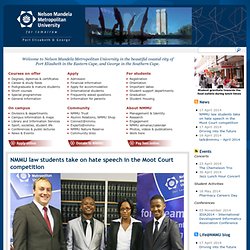 Welcome to Nelson Mandela Metropolitan University in the beautiful coastal city of Port Elizabeth in the Eastern Cape, and George in the Southern Cape. The Department of Higher Education and Training (DHET) has set up a Central Applications Clearing House (CACH) whose purpose is to advise prospective students on available study spaces at other institutions of higher learning including FET Colleges. The helpline number for the Call Centre is 0860 35 66 35. A call back can be requested either from the website http://cach.dhet.gov.za or by texting your name and surname and ID number or examination number to 49-200.
QUESTIONING TECHNIQUES
EDWARD DE BONO - CoRT THINKING LESSONS
The CoRT THINKING PROGRAMME Most people do not bother any more about their thinking than they do about walking or breathing. Thinking seems a natural enough process and one is happy with one's competence. There is, however, much more individuality in thinking styles and sufficient difference between individuals to suggest that thinking may be a skill about which something can be done. It is with this in mind that Edward de Bono designed the CoRT Thinking Lessons for schools.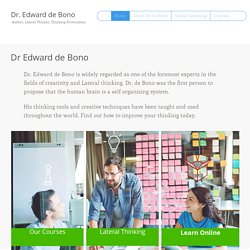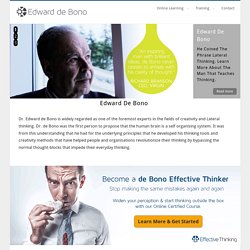 Welcome to the original Thinking tools website set up by Peter De Bono in the 1990's to further the reach of effective thinking in education systems around the world. Peter's brother Edward De Bono is regarded by many to be the leading authority in the world in the field of creative thinking and Peter De Bono was responsible, until recently, for developing the direct teaching of thinking as a skill in education systems around the world. Peter de Bono has transferred the management of the site to The Learning Partnership as part of a collaboration with the Dendrite social learning platform to give you access to thinking and learning tools in an online collaborative learning community. To join the community of thinkers developing this work still further just click the sign in button at the top of the page and fill in your details.
Essential Questions These are questions which touch our hearts and souls. They are central to our lives. They help to define what it means to be human. Most important thought during our lives will center on such essential questions. What does it mean to be a good friend?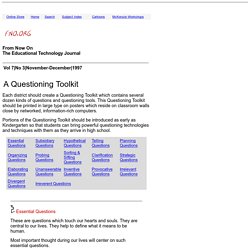 Edward de Bono CoRT Thinking Programme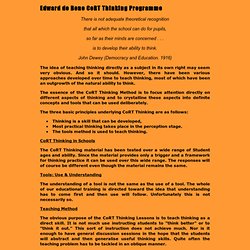 CAF is a crystallisation of the process of trying to consider all the factors in a situation. This thinking operation is essentially related to action, decision, planning, judgement, and coming to a conclusion. People naturally assume that they have considered all the factors, but usually their consideration is limited to the obvious ones. Turning CAF into a deliberate operation switches attention from the importance of the factors to looking around for all the factors.
The de Bono Group