Evaluation
Now Available: Teaching Information Fluency Our newest resource is a book! Order your copy Today Teaching Information Fluency describes the skills and dispositions of information fluency adept searchers. Readers will receive in-depth information on what it takes to locate, evaluate, and ethically use digital information.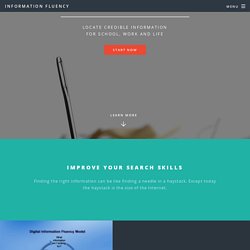 The Mental Edge - Curriculum Online Assessment
NCEA Home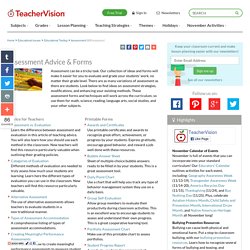 Easter & Passover Get ready for fun classroom crafts: Easter and Passover are both approaching! Passover begins Friday, April 14 and Easter is Sunday, April 20. Poptropica Teaching GuidesPoptropica is one of the Internet's most popular sites for kids—and now it's available as an app for the iPad! It's not just a place to play games; each of the islands featured on the site provides a learning opportunity. Check out our teaching guides to four of Poptropica's islands: 24 Carrot Island, Time Tangled Island, Mystery Train Island, and Mythology Island. April Calendar of Events April is full of holidays and events that you can incorporate into your standard curriculum.
Test and Assess TeacherVision.com