Enterprise
YouAreHere - where kids learn to be smarter consumers!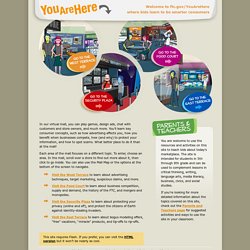 In our virtual mall, you can play games, design ads, chat with customers and store owners, and much more.
The Wise Pockets World Schoolhouse is designed to provide educators with strategies for teaching personal finance education in the classroom. As you prepare students to become more knowledgeable consumers, wise savers and investors, responsible users of credit, and careful decision makers, we encourage you to visit these web pages frequently to discover innovative methods of teaching personal finance. The lesson plans at the left are designed for use in grades 3 - 6.
lessons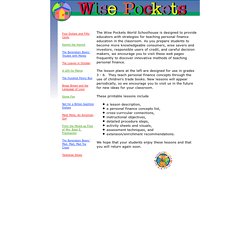 Consumer Jungle - STUDENTS