Codes
Discus - FREE Discussion Board Script
Codes, Ciphers & Secret Messages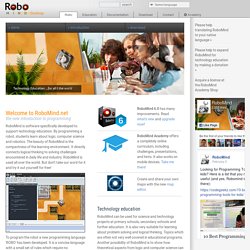 RoboMind is software specifically developed to support technology education. By programming a robot, students learn about logic, computer science and robotics. The beauty of RoboMind is the compactness of the learning environment. It directly connects logical thinking to solving challenges encountered in daily life and industry. RoboMind is used all over the world.
ScriptSearch The Worlds Largest CGI Library
latest additions to scriptsearch scriptsearch archives 10149 resources! elsewhere on internet.com MS Access and MySQL Learn how to set up an off-site copy of a working MySQL database, an Access version of the same back-end, and a front-end that could link to either. Cisco AutoQoS: VoIP QoS for Mere Mortals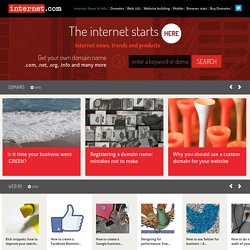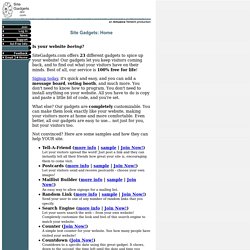 [SiteGadgets.com] Free CGI Hosting, Free Scripts, CGI, Perl, and more!
Site Gadgets: Home Is your website boring? SiteGadgets.com offers 23 different gadgets to spice up your website!
Look Ma, No Tables. If you are looking for help making the transition to CSS layout (that's Cascading Style Sheets), you've come to the right place. I am cataloging here as many useful cross-browser CSS layout techniques as I can find, and some that I made up when I was bored last Thursday. All the examples on this site have been reduced to only their essential code, and you will find the source displayed on each page to hopefully make it quick and easy to understand the inner workings of the CSS.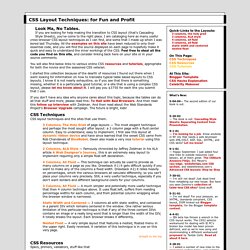 CSS layout techniques
The CGI Resource Index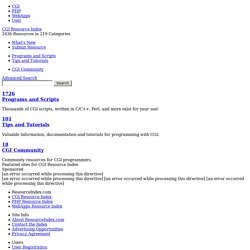 CGI Resource Index 1836 Resources in 219 Categories CGI Community Advanced Search Programs and Scripts
Create Forms and Surveys Since 1998 FormSite.com has helped people build professional online html forms and web surveys. We have over 100 pre-built web forms that you can customize for registrations, reservations, secure orders, customer surveys and payment collection.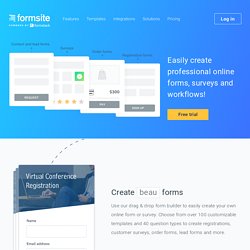 Matt's Script Archive
If a cow laughed, would milk come out her nose? If you have questions like these and got the technology paradigm shaft, stick around. Before you leave you're guaranteed to have more questions.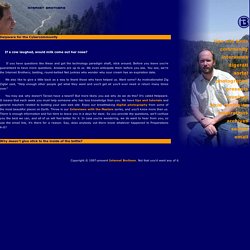 Internet Brothers Helpware for the Cybercommunity
Free Web Page Templates ByDezignPre-designed free web page templates for every need.