Guitar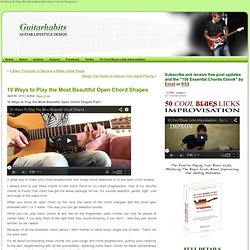 10 Ways to Play the Most Beautiful Open Chord Shapes Part I A great way to make your chord progressions and songs sound awesome is to use open chord shapes. I always love to use these chords to add some flavor to my chord progressions.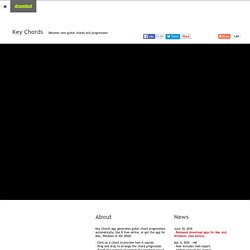 Stuck in that "same old chords, same old progressions" rut? Key Chords helps guitarists discover new chords and new chord progressions.
Guitar Code
Play and Learn Guitar Online. Guitar Fret Board Learn all Notes on the fretboard. or just have fun playing with it! Mouse Over To see the Note Click to Hear it. Stanwmusic.com
Guitar chords dictionary
Sheets
Improvisation Tools: Pentatonic
Improvisation Tools: Pentatonic by Gunharth Randolf
Ultimate Guitar Chord Chart
desktopblues.noisegames.com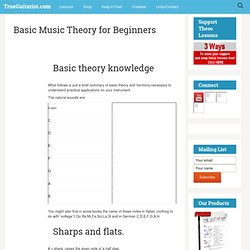 Basic Music Theory for Beginners | PlayGTR.net Free Video Guitar Lessons
What follows is just a brief summary of basic theory and harmony necessary to understand practical applications on your instrument.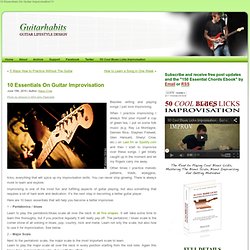 Besides writing and playing songs I just love improvising. When I practice improvising I always first pour myself a cup of green tea, I put on some folk music (e.g.
Control Bar Tuning: