Things to Try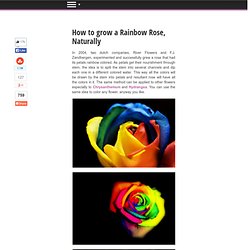 In 2004, two dutch companies, River Flowers and F.J. Zandbergen, experimented and successfully grew a rose that had its petals rainbow colored. As petals get their nourishment through stem, the idea is to split the stem into several channels and dip each one in a different colored water.
Et pour cause... C'en est un ! Le Mâm' Sca'lett du gant, vous connaissez ?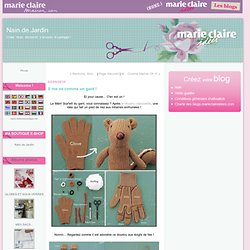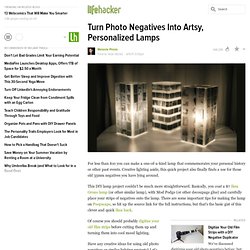 For less than $10 you can make a one-of-a-kind lamp that commemorates your personal history or other past events. Creative lighting aside, this quick project also finally finds a use for those old 35mm negatives you have lying around. This DIY lamp project couldn't be much more straightforward. Basically, you coat a $7 Ikea Grono lamp (or other similar lamp), with Mod Podge (or other decoupage glue) and carefully place your strips of negatives onto the lamp.