Web 2.0
Punctuation Posters You Should Not Miss
When people speak face to face, they use several non verbal cues to convey meanings ( e.g. grimaces, frowning, smiling,..etc ). These facial expressions and other body language signals are very important elements in any communicative situation. Imagine talking to someone face to face without him/her giving you any visual cues, it would make you feel very uncomfortable .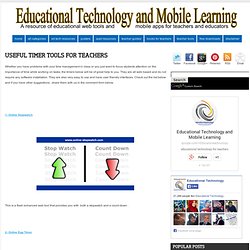 Whether you have problems with your time management in class or you just want to focus students attention on the importance of time while working on tasks, the timers below will be of great help to you. They are all web based and do not require any software installation. They are also very easy to use and have user friendly interfaces. Check out the list below and if you have other suggestions , share them with us in the comment form below. 1- Online Stopwatch This is a flash enhanced web tool that provides you with both a stopwatch and a count down .
Useful Timer Tools for Teachers
A Simple Way for Teachers to Transform Files to iPad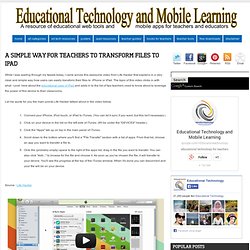 While I was wading through my tweets today, I came across this awesome video from Life Hacker that explains in a very clear and simple way how users can easily transform their files to iPhone or iPad.
The Wordle of this list!
Presentation Skills
Digital Tools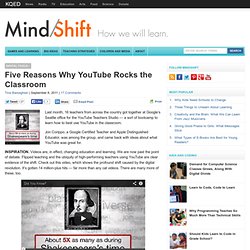 Five Reasons Why YouTube Rocks the Classroom
All About YouTube
Does A College Degree Actually Help In A Recession?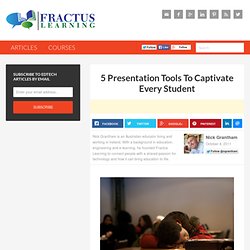 Creating a presentation that keeps a captive audience engaged is tough.