Arts
Street Art: Joshua Allen Harris Inflatable Bag Monsters
L'expedition scitillante, Untitled (light show), production view, 2002, 78¾ x 74¾ x 61. Photo: KUB Markus Tretter. All images courtesy of the artist and Marian Goodman Gallery. At some point on your journey to the center of the earth you look up. The face of a Japanese girl illuminates the sky. While you're still looking she disappears.
Pierre Huyghe by Doug Aitken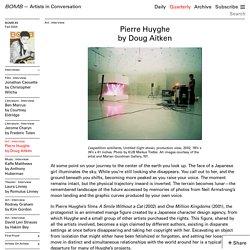 Pierre Huyghe - Marian Goodman Gallery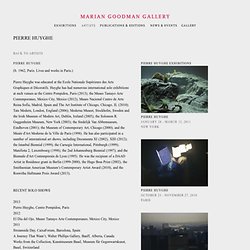 (b. 1962, Paris. Lives and works in New York.) Pierre Huyghe was educated at the Ecole Nationale Supérieure des Arts Graphiques et Décoratifs. Huyghe has had numerous international solo exhibitions at such venues as the Guggenheim Museum, New York (2003), the Neue Nationalgalerie, Berlin (2002); the Stedelijk Van Abbemuseum, Eindhoven (2001); the Museum of Contemporary Art, Chicago (2000); and the Musée d'Art Moderne de la Ville de Paris (1998). He has also participated in a number of international art shows, including Documenta XI (2002); the Istanbul Biennial (1999); the Carnegie International, Pittsburgh (1999); Manifesta 2, Luxembourg (1998); the 2nd Johannesburg Biennial (1997); and the Biennale d'Art Contemporain de Lyon (1995).
Sally Mann
Sally Mann Pictures
Cai Guo-Qiang, Sculptor
Mark Bradford
Street Art: Joshua Allen Harris Inflatable Bag Monsters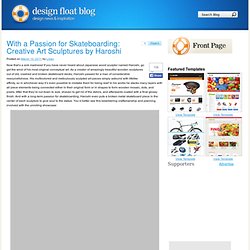 Now that's a sick madness! If you have never heard about Japanese wood sculptor named Haroshi, go get the wind of his most original conceptual art. As a creator of amazingly beautiful wooden sculptures out of old, crashed and broken skateboard decks, Haroshi passed for a man of considerable resourcefulness.
AutoEntropy
first image dentsu: paint sound sculptures the creative studio dentsu, teamed up with photographer linden gledhill to create this series of paint sculptures using sound vibrations. the series was part of a campaign for canon's pixma ink printer brand. the photographs and videos begin by wrapping a membrane around a small speaker. ink drops were placed on this membrane and the speaker was turned on. once it began to vibrate the ink begins to jump up and down. high-speed video cameras and still cameras were used to capture this including circling around the sculptures to see them from all angles. experimenting with different sounds and frequencies created the various pieces. http://www.dentsu.com
Ron English
Humans!
Uh Oh, Page Not Found The page you requested doesn't exist: /collections/permanent/mann_sally.php To find what you're looking for, try using the search to the above right or search the museum collection . You can also use the top navigation to browse the different areas of our new website.
Museum of Contemporary Photography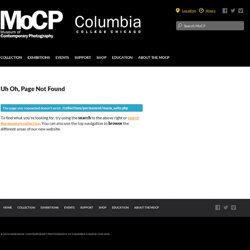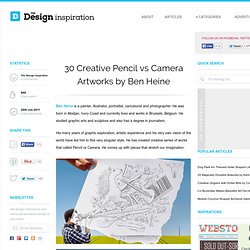 Pencil Sketches + Photography
The Design Inspiration Articles Go Back 30 Creative Pencil vs Camera Artworks by Ben Heine Ben Heine is a painter, illustrator, portraitist, caricaturist and photographer.
The Creators Project | Muti Randolph
10 Talented Painters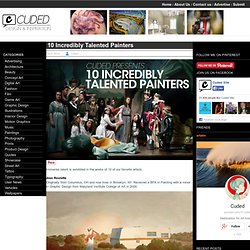 Immense talent is exhibited in the works of 10 of our favorite artists. Alex Roulette Originally from Columbus, OH and now lives in Brooklyn, NY. Received a BFA in Painting with a minor in Graphic Design from Maryland Institute College of Art in 2009. Lu Cong Lu Cong is a contemporary American portrait artist. He is regarded by many as one of the most distinctive young artists to recently emerge from the American West. His paintings center around the faces of his carefully chosen subjects.