BE
NFA
Low Architects
wrkshp - Home
Govaert & Vanhoutte architects
files.archieven.nl/62/f/507/507-1902.PDF
Architects - home
Low Architects
Vincent Van Duysen Architects / News
noAarchitecten
van de voorde - piffet . architecten
BAUKUNST
Dierendonckblancke Architects
GRAUX & BAEYENS architecten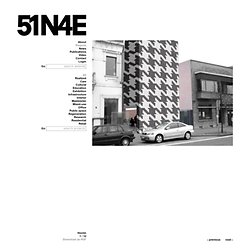 The planned student-facilities building functions as the tip of the iceberg of a disparate university campus. The campus, located within an urban block, had grown over the years by annexing whatever kind of structure came to hand. The building site is located along the city's ring road, obviously destined to accommodate the next row house. In order to compensate for its minimal scale, the new student building would have to be exciting enough to stimulate intelligent campus development, yet diplomatic towards its annexed academic forebears.
Honim | 51n4e
We need to kill the label "green" – part 2 26 février 2011 Paola Antonelli, photo © Robin Holland, montage © Dimitrios Tsatsas, Stylepark Jochen Stöckmann: What do you offer the visitor to understand the cultural background of software, operating systems or the @-sign?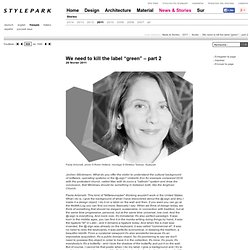 We need to kill the label "green" – part 2 | News & Stories at Stylepark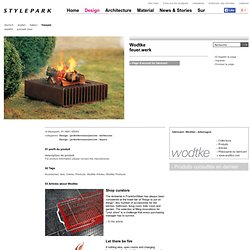 Wodtke feuer.werk | barbecues at Stylepark
Shop curators The Ambiente in Frankfurt/Main has always been considered at the trade fair of "things to put on things". Any number of accessories for the kitchen, bathroom, living room, kids' room and garden. The selection of fitting innovations for "your store" is a challenge that every purchasing manager has to survive. › To the article
De Smet Vermeulen architecten
08.10 - new appartment T&L : lhoas & lhoas architectes
: LABEL architecture
B-Architecten
nu-web
rotor
V+ bureau vers plus de bien-être
bureau vers plus de bien-être / V+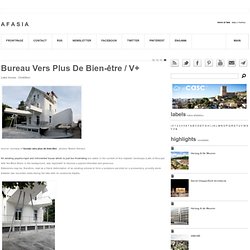 source: courtesy of bureau vers plus de bien-être . photos: Maxim Delvaux An existing psycho-rigid and introverted house which is just too frustrating too watch in the context of this majestic landscape (Lake of Bourget, with the Mont Blanc in the background, was 'exploded' to become a psycho-liberated and generous. Extensions may be, therefore, read as a literal deformation of an existing volume to form a sculpture perched on a promontory, proudly stuck between two mountain sides facing the lake with its unexlored depths.
Architecten
De Smet Vermeulen architecten
macken & macken architecten
projecten - open oproep - Freinetschool Brugge | Tomas Nollet en Hilde Huyghe architecten
META architectuurbureau
portfolio mai 2010 Models
adn /