Content Marketing
We've posted a new infographic to our B2B Marketing blog that shows how content marketing is competing with traditional advertising these days — the advantages to content marketing, which types of companies are using it and how much they're spending on it, which tactics are the most popular, and which key challenges content marketers are facing now. The infographic encompasses a variety of statistics and other information on how content marketing is being used, answering such questions as: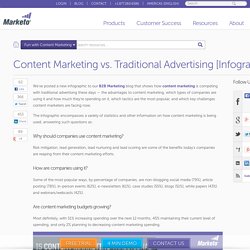 Content Marketing vs. Traditional Advertising [Infographic]
Future-Ready Content
The future is flexible, and we're bending with it.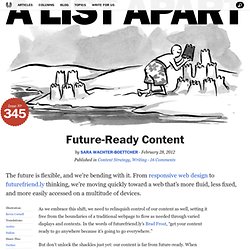 Rebecca Lieb, my colleague at Altimeter Group released a new report, " Content: The New Marketing Equation Why Organizations Must Rebalance ."
Report: Content and the New Marketing Equation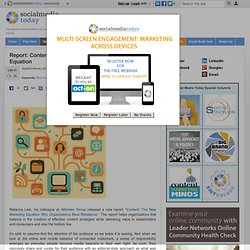 Content Marketing Plan Development: Bricks vs. Feathers | Convince & Convert | Blogging and Content Creation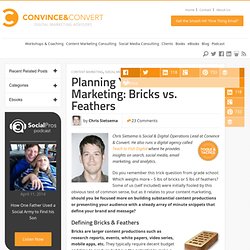 Why Smart Marketing Is About Help, Not Hype
2012 seems to be the year of Content Marketing. It's everywhere. When you have global organizations such as Coca Cola committing their strategic and marketing resources to content marketing, it's a significant enough shift to warrant a deeper look.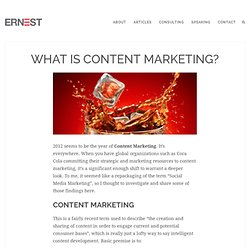 What is Content Marketing?
Favorite Content Marketing Lessons 2011