Stuff to read!
Self Development Free Audio. Sort by Titles Per Page 1 - 10 of 514 Titles by Ralph Waldo Emerson Available on: Audio Download.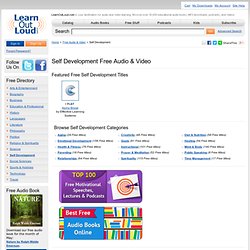 Declaration Of Independence, When in the Course of human events, American history documents, 1776, Thomas Jefferson, Ben Franklin, John Adams, John Hancock. When in the Course of human events, it becomes necessary for one people to dissolve the political bands which have connected them with another, and to assume among the Powers of the earth, the separate and equal station to which the Laws of Nature and of Nature's God entitle them, a decent respect to the opinions of mankind requires that they should declare the causes which impel them to the separation.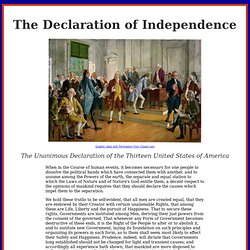 We hold these truths to be self-evident, that all men are created equal, that they are endowed by their Creator with certain unalienable Rights, that among these are Life, Liberty and the pursuit of Happiness.
Quotes. 50 Things Everyone Should Know How To Do. Email Self-reliance is a vital key to living a healthy, productive life.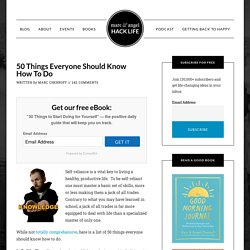 To be self-reliant one must master a basic set of skills, more or less making them a jack of all trades. Contrary to what you may have learned in school, a jack of all trades is far more equipped to deal with life than a specialized master of only one. Read and Rate New Writers Online. Short Works & First Pages.
Blogs.
---