Stumble! pendiente.
How to Think Like a Computer Scientist — How to Think Like a Computer Scientist: Learning with Python 3. Version date: October 2012 by Peter Wentworth, Jeffrey Elkner, Allen B.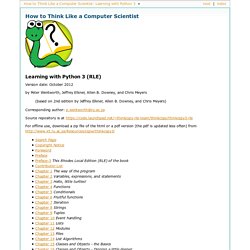 Downey, and Chris Meyers (based on 2nd edition by Jeffrey Elkner, Allen B. Downey, and Chris Meyers) Dot-com-portal2-personalitycorealignmentchart.jpg (JPEG Image, 1369x1133 pixels) - Scaled (50%) That Video Site. Lesson 1238 - Harassment. I wrote this comic months ago, after seeing certain statements come up in harassment and rape reports over and over again.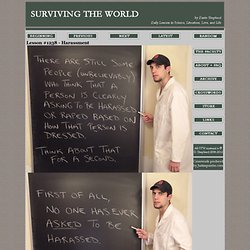 Yes, it certainly simplifies the issue, and no, it doesn't cover all types of harassment. But it's important to remember something - seeking attention is not the same as seeking harassment. If someone has been harassed or raped, then by definition, they were not asking for it. At some point, you can't shift the blame, and you will always be responsible for your own actions. I'm sure some of you reading this are going to disagree.
How to Deal With Slow Walkers. Unicorn Sighting. I'M A BUSSSS - Animooted.com. 'Anonymous' Forces 40+ Child Pornography Sites Offline. Anonymous has turned its attentions from corporations to pedophiles with the news that the hacktivist group has taken down multiple child pornography sites, including one of the largest known, with account details of its 1589 users being posted online as evidence.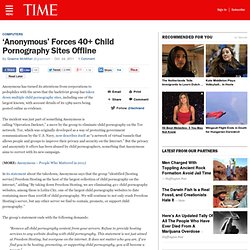 The incident was just part of something Anonymous is calling "Operation Darknet," a move by the group to eliminate child pornography on the Tor network. Tor, which was originally developed as a way of protecting government communications by the U.S. Navy, now describes itself as "a network of virtual tunnels that allows people and groups to improve their privacy and security on the Internet." But the privacy and anonymity it offers has been abused by child pornographers, something that Anonymous aims to correct with its new campaign.
(MORE: Anonymous – People Who Mattered in 2011)
---