iPhone
Alors que plus de 2 milliards d'applications iPhone ont déjà été téléchargées sur l'App Store d'Apple, voici quelques recettes business pour réussir l'application de votre marque ou de votre produit.
Avis d'expert : Comment réussir votre Application iPhone (et son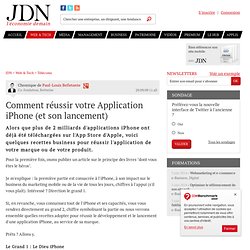 OBJECT-ORIENTED PROGRAMMING AND THE OBJECTIVE-C LANGUAGE
J'ai éprouvé beaucoup de difficulté pour réaliser une IHM avec l'iPhone SDK (beta 4) !
Approche RAD pour l'iPhone SDK avec Interface Builder - Club des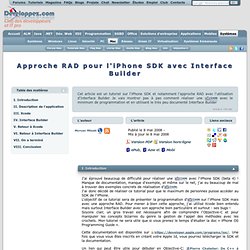 iPhone Dev Center - Apple Developer
CocoaLab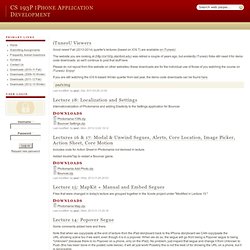 Good news!