Android
Android SDK. Before installing the Android SDK, you must agree to the following terms and conditions.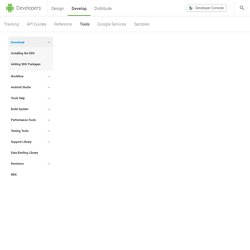 This is the Android Software Development Kit License Agreement 1. Introduction 1.1 The Android Software Development Kit (referred to in this License Agreement as the "SDK" and specifically including the Android system files, packaged APIs, and Google APIs add-ons) is licensed to you subject to the terms of this License Agreement. Android Developers.
FrAndroid - Communauté francophone Android. Point GPhone, site francophone de référence sur Android depuis 2. Les meilleurs cours Java - Club des décideurs et professionnels. Vous prenez les transports, et comme tous les jours, il y a des problèmes sur le train.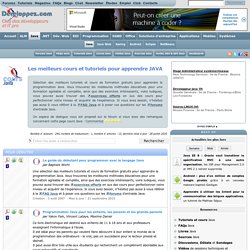 Vous vous retrouvez bloqué entre deux stations. Comme vous avez une réunion ce matin, vous voulez envoyer un mail pour informer vos collaborateurs de votre absence. Comment faire ? Si vous aimez Java et que vous êtes proche de votre téléphone portable, alors vous trouverez une solution dans les lignes qui suivent.
---