Science&Technology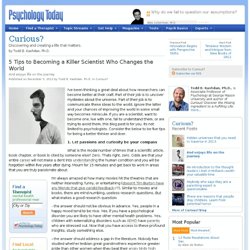 I've been thinking a great deal about how researchers can become better at their craft.
22. Five Tips to Becoming a Killer Scientist Who Changes the World
Vídeos de Paul Fishwick on Vimeo
Defending Just-So Stories
Last week I spoke about the role of storytelling in science on NPR's Big Picture Science (the interview won't air until December).
May 4, 2012 — Using a refined technique for trapping and manipulating nanoparticles, researchers at the National Institute of Standards and Technology (NIST) have extended the trapped particles' useful life more than tenfold.
Light touch keeps a grip on delicate nanoparticles
Gases de los dinosaurios son responsables del aumento de la temperatura global según científicos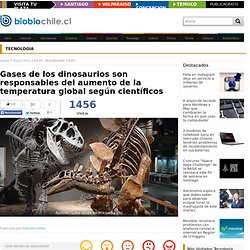 Los enormes dinosaurios que habitaron la Tierra hace millones de años pudieron haber provocado un calentamiento del planeta con sus gases, producidos al comer diferentes plantas y vegetales, indicaron este lunes científicos británicos. Como las vacas modernas, que emiten una cantidad significativa de metano en su proceso digestivo, estos saurópodos de 20.000 kilos contribuyeron al aumento de la temperatura global, probablemente incluso más que el ganado, indicó el estudio publicado en la revista estadounidense Current Biology.
Future Society & Enviroment