Crafts
Welcome to the gOOd life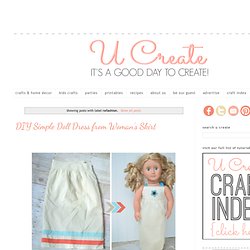 refashion
WOO HOO!
Dress Form Tutorial: Want to make an exact replica of your body for custom work?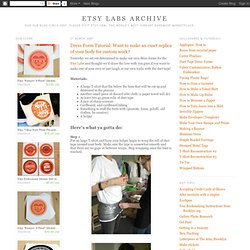 Yesterday we set out determined to make our own dress forms for the Etsy Labs and thought we'd share the love with you guys if you want to make one of your own or just laugh at our own trails with the duct tape!
I realized this afternoon that I basically explain this technique to an Etsy Labs visitor at least once a day, but had never put the instructions online.
today i am crocheting little flowers getting ready for my art group tonight. we are making crochet flower necklaces like the one lori gardner made. (i'll link to her photos when she posts them) she wore it to art group one night and stunned us all. i almost gave up with the tutorial today.... the lighting was too bright, the yarn was too fuzzy and my camera wouldn't focus, i forgot to ride my bike up to the school to pick up the kids.
artful thursdays #19....crochet flower tutorial