Photography
Echoes of War. Sergei Larenkov His photographs of the siege of Leningrad and St.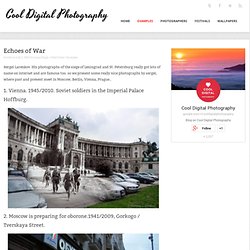 Petersburg really got lots of name on internet and are famous too. so we present some really nice photographs by sergei, where past and present meet in Moscow, Berlin, Vienna, Prague.. 1. Vienna. 1945/2010. NEEWER® 43" (110cm) 5-in-1 Collapsible Multi-Disc Photographic Lighting Reflectors: Camera & Photo. YouTube. YouTube. 2A Photography - Magnolia, Texas Photographer :: 2A Photography. Francesco Lagnese Photograher. About | SHOOT+SCRAWL. Main Beach, East Hampton, NY I am a writer and photographer who lives in Luxembourg and New York City with my husband, Angelo.
Please visit my photography website at dawnspaulding.com This blog chronicles my life as a newly arrived expat in Luxembourg, where I am alternately thrilled and horrified to practice my high school-level French. I have been all over Western Europe, but can't wait to explore the nooks and crannies that most tourists don't get to. Amazing Places To Experience Around The Globe (Part 1) Preachers Rock, Preikestolen, Norway Blue Caves - Zakynthos Island, Greece Skaftafeli - Iceland Plitvice Lakes – Croatia Crystalline Turquoise Lake, Jiuzhaigou National Park, China.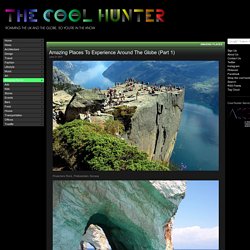 Best Photos of the Year 2011. Posted Dec 15, 2011 Share This Gallery inShare29 The best photos of 2011 from around the globe.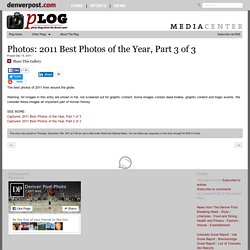 Warning: All images in this entry are shown in full, not screened out for graphic content. Some images contain dead bodies, graphic content and tragic events.
---