sHariaLAW
"My comrade-in-arms, my pal, my buddy." — Oriana Fallaci
Muslim Brotherhood sheikh to run for president of Egypt; promises to implement Sharia and cancel peace treaty with Israel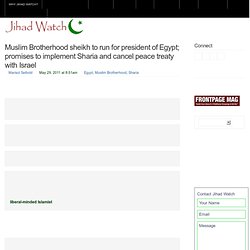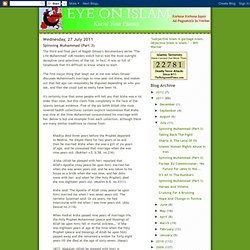 Spinning Muhammad (Part 3)
The third and final part of Rageh Omaar's documentary series "The Life Muhammad" (UK readers watch here) was the most outright deceptive (and selective) of the lot.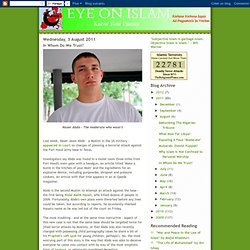 Naser Abdo - The moderate who wasn't Last week, Naser Jason Abdo - a Muslim in the US military - appeared in court on charges of planning a terrorist attack against the Fort Hood army base in Texas.
In Whom Do We Trust?
Mere rumors of non-Muslim worship sends Muslims into a tizzy. This is sharia law and the so-called religion of peace. via Haveeru Online – Non-Muslim worship in Maldivian island sparks public outcry. MALE, May 21 (HNS) – Rumours have surfaced that a group of non-Muslim expatriate workers are worshipping out in the open in Thinadhoo of Gaafu Dhaal atoll.
Non-Muslim worship in Maldivian island sparks Muslim outcry