Introvert
A Very High Percentage of INFPs are Gifted « intuitive * introverted * creative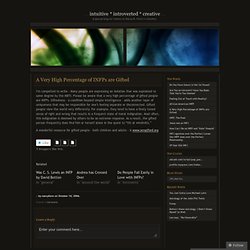 I'm compelled to write – Many people are expressing an isolation that was explained to some degree by the MBTI. Please be aware that a very high percentage of gifted people are INFPs. Giftedness – a condition beyond simple intelligence – adds another layer of uniqueness that may be responsible for one's feeling separate or disconnected.
Six Tips for Introverted Travelers
Lists: You don't have to be an extrovert to enjoy travel. Sophia Dembling explains.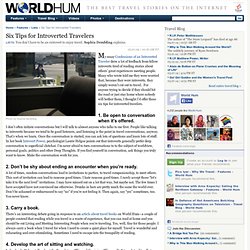 I'm all about self-affirmations this week. I covered affirmations for pessimists on another blog, now I'm thinking about affirmations for introverts . Self-affirmations, when spoken aloud, can sound kind of silly.
Burruss, J. & Kaenzig, L.
Introversion: The often forgotten factor impacting the gifted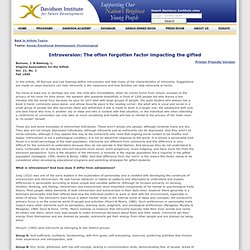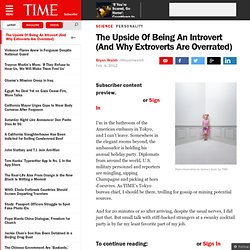 I'm in the bathroom of the American embassy in Tokyo, and I can't leave.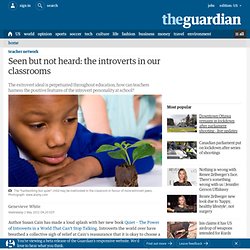 The "hardworking but quiet" child may be overlooked in the classroom in favour of more extrovert peers.
Seen but not heard: the introverts in our classrooms | Teacher Network Blog | Guardian Professional
Introverts unite! (Quietly.)
I am an introvert .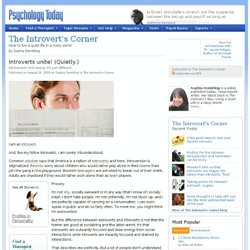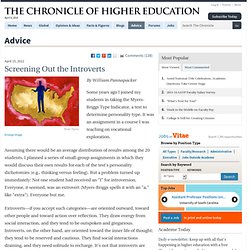 Screening Out the Introverts - Advice
By William Pannapacker Some years ago I joined my students in taking the Myers-Briggs Type Indicator, a test to determine personality type.