Webbuzz
Quelles images peut on utiliser pour illustrer un blog ?
E-réputation
Running a successful web design business « Boagworld. Talks: The estimated time to read this article is 2 minutes Once again the wonderful people at Carsonified were kind enough to invite me to speak at the Future of Web design New York.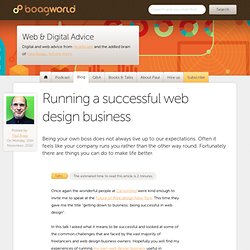 This time they gave me the title "getting down to business: being successful in web design". In this talk I asked what it means to be successful and looked at some of the common challenges that are faced by the vast majority of freelancers and web design business owners. Hopefully you will find my experiences of running my own web design business useful in combating the stress and pressure in your own business. Restos du cœur : Carrefour et Danone se mobilisent | Webmarketing & co'm. Après 24 ans de bons et loyaux services, les restos du cœur ont toujours autant besoin de soutiens.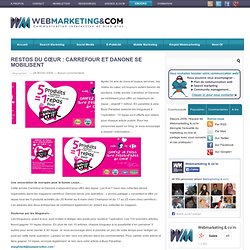 Cette année, Carrefour et Danone se mobilisent pour offrir un maximum de repas : objectif 1 million. En parallèle à cela Buzz Paradise associe les blogueurs à l'opération : 10 repas sont offerts aux restos pour chaque article publié.
---