Design Resources / Apps and all
We're increasingly seeing apps whose selling points include top-notch illustration, animation and graphic design. Craig Grannell reveals how to become one of the creators of art-led apps. Award-winning apps are increasingly being hatched within the minds of designers and illustrators. Unlike the action-packed offerings of the traditional gaming industry, these design-led apps tend to emphasise storytelling using richly detailed interactive interfaces. The apps may simply be vehicles for illustrated tales or, more ambitiously, they may be role-playing games with elements of puzzle-solving, as pioneered years ago by the likes of Myst.
Turn your art & designs into iPhone, iPad & Android apps - Feature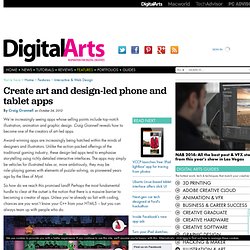 How to edit photos with the Pixlr online editor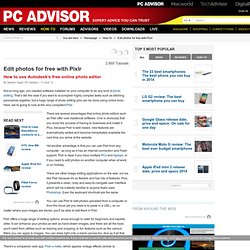 Not so long ago, you needed software installed on your computer to do any kind of photo editing. That's still the case if you want to accomplish highly complex tasks such as stitching panoramas together, but a huge range of photo editing jobs can be done using online tools. Here, we're going to look at the very competent Pixlr. There are several advantages that online photo editors such as Pixlr offer over traditional software.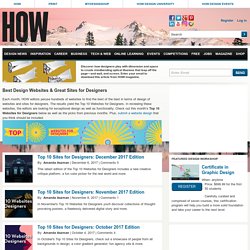 This month's Top 10 Websites for Designers has something for everyone, including a blog about Spanish graphic design pioneers and Type Finder, a site to help you curate the perfect fonts for your next project. Dieter Rams' principles for good design have been around for awhile. But this new site captures them in a fresh way. Plus, as AIGA dives into its centennial year, the celebration kicks into gear with rich historical context presented through a dynamic website. You'll find all this and more in this roundup of the...
Inside Cyrus Highsmith's New Book, a Typographic Classic in the Making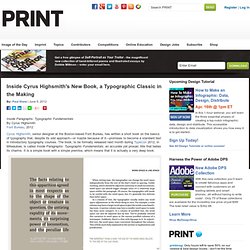 Inside Paragraphs: Typographic Fundamentals By Cyrus Highsmith Font Bureau, 2012 Cyrus Highsmith, senior designer at the Boston-based Font Bureau, has written a short book on the basics of typography that, despite its odd approach—or maybe because of it—promises to become a standard text in introductory typography courses. The book, to be formally released next month during TypeCon 2012, in Milwaukee, is called Inside Paragraphs: Typographic Fundamentals, an accurate yet prosaic title that belies its charms.
Gianluca Francesco Pirotta (lieve) on Pinterest
June 3, 1933: A drydock inspection of one of the S.S. Manhattan's propellers in Brooklyn, claimed by the caption to drive the ship two feet forward with every revolution, which could bring it to speeds of 21 knots "with only five boilers in use." An article published Aug. 13, 1932, reported that the Manhattan carried three stowaways — "Arnold Ronner, 19, of Hartford, and Steve Bohnensteuger, 22, of Manheim, Germany …, and Charles Lake, 21, of Clinton, Iowa, farmer boy, in the first class hold" — and that there was a "thé-dansant on the veranda deck" that afternoon. Photo: The New York Times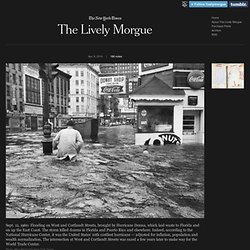 Design on the Go: Designer Apps for Android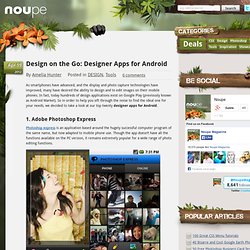 Apr 19 2012 As smartphones have advanced, and the display and photo capture technologies have improved, many have desired the ability to design and to edit images on their mobile phones. In fact, today hundreds of design applications exist on Google Play (previously known as Android Market). So in order to help you sift through the noise to find the ideal one for your needs, we decided to take a look at our top twenty designer apps for Android.
Important news: ++ Please donate for a LibreOffice and OpenOffice add-on ++ Wanted: MS Word (Mac OS) developer ++ Docear is a unique solution to academic literature management, i.e. it helps you organizing, creating, and discovering academic literature. Among others, Docear offers: A single-section user-interface that allows the most comprehensive organization of your literature. With Docear, you can sort documents into categories; you can sort annotations (comments, bookmarks, and highlighted text from PDFs) into categories; you can sort annotations within PDFs; and you can view multiple annotations of multiple documents, in multiple categories – at once.A 'literature suite concept' that combines several tools in a single application (pdf management, reference management, mind mapping, …).