Presentation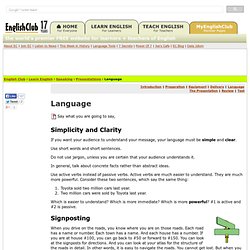 Presentations in English - Language
Simplicity and Clarity If you want your audience to understand your message, your language must be simple and clear . Use short words and short sentences. Do not use jargon, unless you are certain that your audience understands it.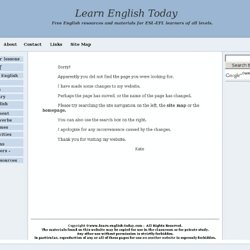 English presentations - useful phrases
Sorry! Apparently you did not find the page you were looking for. I have made some changes to my website. Perhaps the page has moved, or the name of the page has changed. Please try searching the site navigation on the left, the site map or the homepage .
free-business english_English vocabulary for presentations