Memory management
Memory controller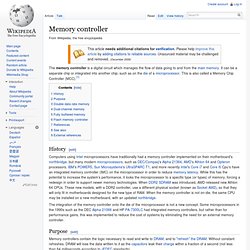 History[edit] The integration of the memory controller onto the die of the microprocessor is not a new concept.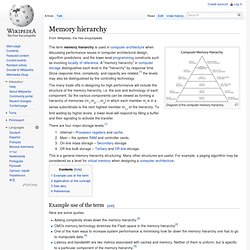 Diagram of the computer memory hierarchy The term memory hierarchy is used in computer architecture when discussing performance issues in computer architectural design, algorithm predictions, and the lower level programming constructs such as involving locality of reference.
Memory hierarchy
Memory Management
Inside memory management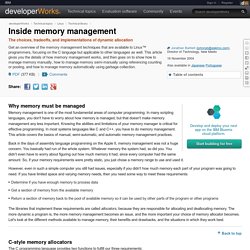 Why memory must be managed
Table of Contents, Show Frames, No Frames The memory management subsystem is one of the most important parts of the operating system.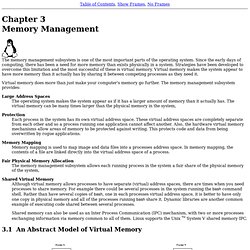 LDP/tlk/mm/memory.html
Beginner's Guide: Overview | Allocation techniques | Recycling techniques Memory management is a complex field of computer science and there are many techniques being developed to make it more efficient.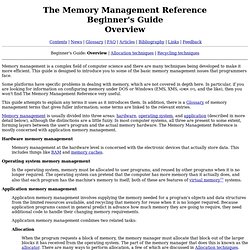 The Memory Management Reference: Beginner's Guide: Overview
The Memory Management Reference
Several methods have been devised that increase the effectiveness of memory management.
Memory management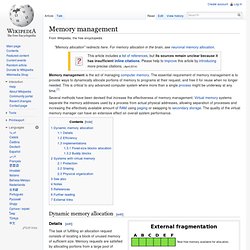 Lecture Schedule