Recipes
In the realm of Scalloped Potatoes, this recipe is the winner . . . at least in my book.
CREAMY CHEESY POTATOES & Get Off Your Butt and BAKE!
Pamela Salzmans Tips For Better Eating - Read More on Heathly Living on ELLE.com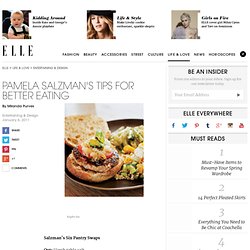 Harsh table salt Moderate amounts of mineral-rich unrefined salts—Celtic, Himalayan, or Maldon—can be healing.
Garlic Knots Most of my early food memories had to do with all the garlic dishes that my grandmother made.
frites &fries - Garlic Knots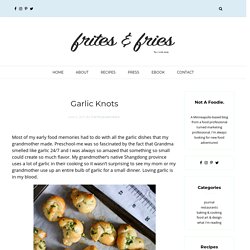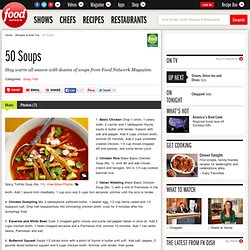 50 Easy Soups (1 - 10) : Recipes and Cooking : Food Network
1. Basic Chicken Chop 1 onion, 1 celery stalk, 2 carrots and 1 tablespoon thyme; sauté in butter until tender.
Rainbow Cupcakes! | Recipe | Cut Out + Keep
Kitchens
Swirled Cheesecake Brownies -EW - iVillage - StumbleUpon
50 Easy Pizzas : Recipes and Cooking : Food Network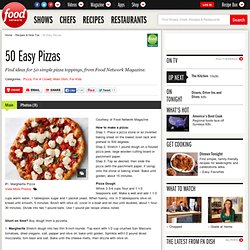 Courtesy of Food Network Magazine
Better Than Takeout Orange Chicken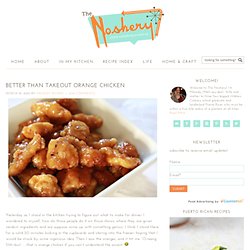 Yesterday as I stood in the kitchen trying to figure out what to make for dinner I wondered to myself, how do those people do it on those shows where they are given random ingredients and are suppose come up with something genius. I think I stood there for a solid 20 minutes looking in the cupboards and staring into the freezer hoping that I would be struck by some ingenious idea. Then I saw the oranges, and it hit me "O-raang Shh-ikun"….that is orange chicken if you can't understand the accent.
Oreo Turkey Cookies (Explored) | Flickr - Photo Sharing!
Have you given up on making biscuits? Do they seem like too much trouble for the end result?
Sweet Potato Biscuits with Honey Cinnamon Butter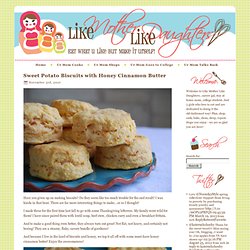 Grilled Cheese Academy