Shopping
Why Cant I Hold All These Limes Come Friend Ill Teach You. What do you love? Magnificent Modular Cat Climbing Wall&|&moderncat :: cat products, cat toys, cat furniture, and more…all with modern style - StumbleUpon. Earth911.com - Find Recycling Centers and Learn How To Recycle. Hirsute History - A celebration of hair and influence, by Jeremy Kalgreen. Michael Geist's magisterial ten-minute ACTA takedown. Newest Items | ThisIsWhyImBroke.com - StumbleUpon. Eco-Friendly T-Shirts Turn Aid Into Sustainable Charity. In the United States, 95% of shirts that are donated to places like Goodwill and the Salvation Army are not actually sold for resale, but sold for incredibly cheap prices and then shipped to developing countries where they are put back on the markets.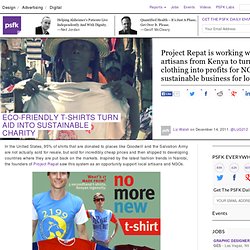 Inspired by the latest fashion trends in Nairobi, the founders of Project Repat saw this system as an opportunity support local artisans and NGOs. How does it work? The t-shirts are purchased on the local markets in countries like Kenya, where Project Repat commissions local artisans to take the recycled shirts and make them into new t-shirts, scarves, skirts, and bags. The resized, refashioned apparel is then shipped back to the United States and sold, with all profits going to the people in Africa who make them and to local NGOs. Uneetee cool t-shirts designs - New cool t-shirt design every monday. Funny T-Shirts - New T-Shirt designs every week - Crazy Tees Hilarious Cool Shirts. Funny T Shirts | NoiseBot.com | Cool Tees | Vintage Shirts | Hoodies | Funny Tshirts. Oval Tree of Life Metal Wall Art by VanMetalArts. This Tree of Life sculpture is a wonderful piece of metal art that could adorn your wall!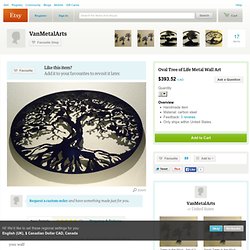 This is a HAND MADE piece of art, approximately 24" tall by 36" wide, made of 16 gauge steel with a 1" deep band which creates wonderful shadows on the wall. 16 gauge is heavy and durable, but does not make the item too heavy for hanging so it can normally be hung without finding a stud in the wall. A bracket is welded to back for ease of hanging. Steampunk 16GB USB Flash Drive Model 268 in a by BasementFoundry. Menu Dropp! Fruit Bowl, Spring Leaf: Kitchen & Dining. Supermarket - Steamlight Desk Lamp from lightexture. Home - Your first stop for indoor and outdoor inspiration. <div id="javascript-nag" class="notice"><p> Take full advantage of our site features by enabling JavaScript.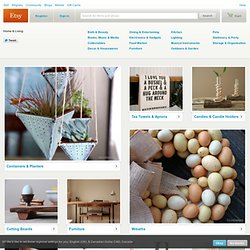 <a href=" more</a>. </p></div> Help Etsy Cart. Cat Bed | Temple of Cats. Used, New, and Out of Print Books - We Buy and Sell - Powells Books - StumbleUpon. Gadgets - StumbleUpon. Custom Book Pricing, Self Published Book Costs. Snorg Tees - New Funny T-Shirts Every Week (Vintage T-Shirt, Cool Graphic Tee Shirts) - StumbleUpon. Sheet Set - All Art - StumbleUpon. 7133 items below.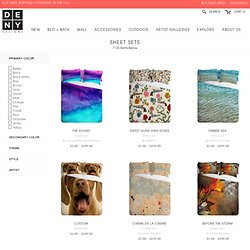 The Essential Guide To Raising A Hipster | Kid Crave - StumbleUpon. Okay, so maybe I took liberties with the title of this feature.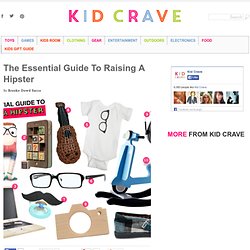 You'll need more than some seriously hip swag to raise a hipster. Like making sure they watch everything starring Zooey Deschanel, are well versed in Instagram, and listen to lots of music that isn't quite cool yet. To start, thick-rimmed eyeglasses, Apple products, mustache anything, and a Vespa for making moves, are among the items your tot will need to gain some hipster cred…the rest is up to them and their knowledge of the best Pho spots in town. 1. Funny T-Shirts at NoiseBot.com - New Designs Every Week - Cool T Shirts, Vintage T Shirt, Funny Tshirts. False Books, Fake Books, Faux Books, Replica Books, Dummy Books, Display Books - The Manor Bindery Ltd - Handmade faux book specialist for over 35 years.
OneHorseShy | Funny t-shirts, cool t-shirts &gifts - StumbleUpon. Conservation Status. NatureMill Automatic Compost Bin | Composter | Compost | Composting | naturemill.com - StumbleUpon. Holiday Gift Guide 2011 - New Rules of Shopping -- New York Magazine. Green Holiday Stocking Stuffers DOWN DREAM WEAVER MITTENS - $50 – Green H... These gorgeous and cozy gloves have been handmade from the yak yarn of Tibetan Yak Herders.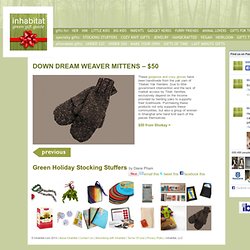 Due to little government intervention and the lack of market access by Tibet, families exclusively depend on the income provided by herding yaks to supports their livelihoods. Purchasing these products not only supports these communities, but also a group of women in Shanghai who hand knit each of the pieces themselves. $50 from Shokay > Camping Equipments for Sale | Oodle - StumbleUpon.
---