Cute
It's okay puppy, it's the thought that counts! - StumbleUpon
Humorous, Funny and Cute Animal Photos: Humor Page: Archive
Humorous, Funny and Cute Animal Photos (To see what happens to many of the animals we love, visit our Photo Gallery http://www.all-creatures.org/anex/index.html .) Thank you for visiting all-creatures.org. Since you are visitor to this site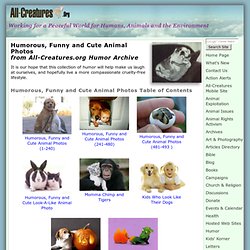 - StumbleUpon
- StumbleUpon
- StumbleUpon
Perls before Swine
Perro Beatbox - videos de humor - humor variado | elRellano.com
Cat vs Hair Dryer - CollegeHumor Video
Happy Jumping Dog
Cat Loves Water from That Happened!
& 50 Random Cute and Funny Pics (part 3) | Simple Deals - StumbleUpon
Yoga Cat will Help you Through your Poses (wait for it)... | Frequency
A dog and his blanket picture, in album: Another 50+ Animated Gifs - Pxleyes.com
This Cat Just Beat Your Fruit Ninja High Score
( 2nd page added! Be sure to check it out AFTER this one More laughs and new great photos - link near bottom of page or click ) Your instructors, Iris and Fern will demonstrate how to assemble and decorate a Christmas tree.
A Cats Christmas - StumbleUpon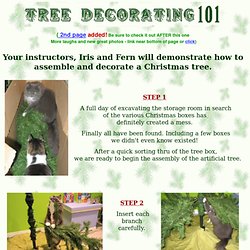 Animal Humour - Simply Stacie