Tools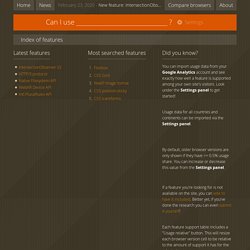 # CSS inline-block - Recommendation Method of displaying an element as a block while flowing it with text. Only supported in IE6 and IE7 on elements with a display of "inline" by default. Alternative properties are available to provide complete cross-browser support. No known issues
IE NetRenderer - Browser Compatibility Check -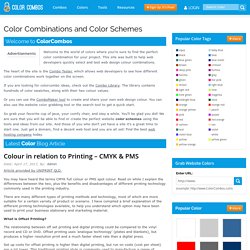 Welcome to ColorCombos Advertisements Welcome to the world of colors where you're sure to find the perfect color combination for your project.
GuideGuide: Free Plugin For Dealing With Grids In Photoshop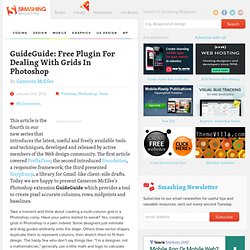 Advertisement This article is the fourth in our new series that introduces the latest, useful and freely available tools and techniques, developed and released by active members of the Web design community. The first article covered PrefixFree; the second introduced Foundation, a responsive framework; the third presented Sisyphus.js, a library for Gmail-like client-side drafts. Today we are happy to present Cameron McEfee's Photoshop extension GuideGuide which provides a tool to create pixel accurate columns, rows, midpoints and baselines.