I love this
@TrolleyCat's (Erika) best tweets. Fashionables - Six Variations on the Just-Rolled-Out-of-Bed Look. Six variations on the just-rolled-out-of-bed look.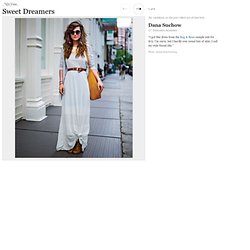 Dana Suchow 27, Executive Assistant "I got this dress from the Rag & Bone sample sale for $75. I'm curvy, but I hardly ever reveal lots of skin; I call my style Hasid chic." Photo: Adam Katz Sinding. Your Feet - Pablo Neruda. 10 Life-Enhancing Things You Can Do in Ten Minutes or Less. It usually takes us much longer to change our moods than we'd like it to take.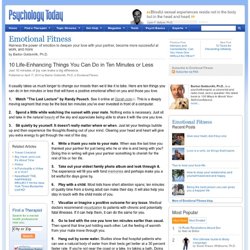 Here are ten things you can do in ten minutes or less that will have a positive emotional effect on you and those you love. . See it online at Oprah.com . Mickeyminnie.jpg (JPEG Image, 600x420 pixels) Emotional Bag Check. What girls need to realize... We guys don't care if you talk to other guys.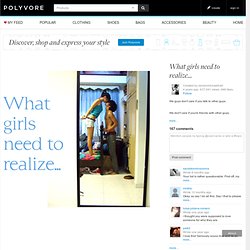 We don't care if you're friends with other guys. But when you're sitting next to us, and some random guy walks into the room and you jump up and tackle him, without even introducing us, yeah, it pisses us off ...... How to Clear a Blocked Nose. Drizzle and Hurricane.
Someone buy me this please
Somebody That I Used to Know - Walk off the Earth (Gotye - Cover) StreetStyle : Top : LookBooks™ - THE Source for Fashion Professionals. What song are you listening to? 7228_0547.jpeg from soup.io - StumbleUpon. You wouldn't know it, but I think you're achingly beautiful. You wouldn't know it, but I think you're achingly beautiful.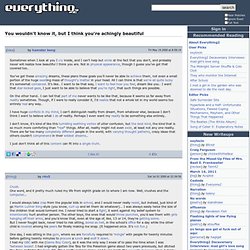 Not that I haven't told you. I say it under the confines of my husky breath, not letting the thought coerce itself into a realized sentence. How To Make Rage Faces on Facebook Chat. A.y. - just so beautiful pictures ...oO° Six packs are for cans. Hey, did you hear about the time the fashion magazine showed a real woman's body?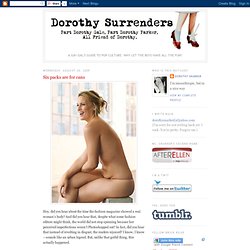 And did you hear that, despite what some fashion editors might think, the world did not stop spinning because her perceived imperfections weren't Photoshopped out? In fact, did you hear that instead of revolting in disgust, the readers rejoiced? I know, I know – sounds like an urban legend.
---