Crafts to do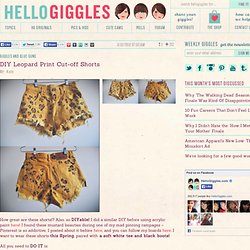 DIY Leopard Print Cut-off Shorts
How great are these shorts!? Also, so DIYable! I did a similar DIY before using acrylic paint here!
With Earth Day just around the corner, we're turning to artist and environmentalist Chris Jordan for inspiration. In this large-zoom photograph he has captured 1.14 million brown paper supermarket bags, the number used in the US every hour . And did you know that 2.7 billion plastic bags are used every day worldwide? Floored by these staggering numbers we were motivated to do a quick and easy DIY, recycling an old t-shirt into a reusable fringed market bag.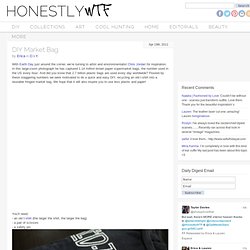 Organza Flowers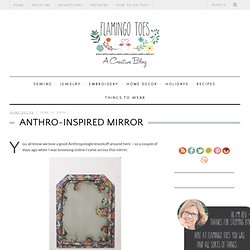 You all know we love a good Anthropologie knockoff around here – so a couple of days ago when I was browsing online I came across this mirror. Oh I definitely need that. Hold the presses – did that say $498??? Huh.
Make your own bird wall art with printed bird templates and a textual collage for the background. This wall art craft project shows you how to create wall decor with the look of pricier designer pieces. Materials: Two Canvases Permanent Marker Printed Birds to trace Scissors Paint, Wallpaper or Vintage pages to create a canvases back ground Glue or Mod Podge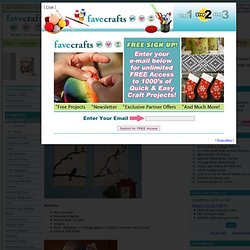 By Kate on February 4, 2011 D id you know you can make great invisible ink from lemon juice? Armed with this new bit of knowledge I put my thinking cap on and came up with the idea that invisible ink + message in bottle = cool valentines day gift ! The invisible ink bit is easy…simply squeeze a lemon and use the juice to write a message on a piece of white paper. I don't have a dip pen so just ended up using a q-tip (cotton bud).