Crafts to do
DIY Leopard Print Cut-off Shorts. How great are these shorts!?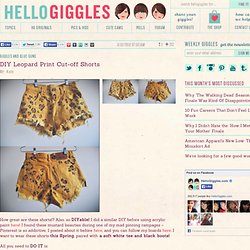 Also, so DIYable! I did a similar DIY before using acrylic paint here!
Quilts
DIY Market Bag. With Earth Day just around the corner, we're turning to artist and environmentalist Chris Jordan for inspiration.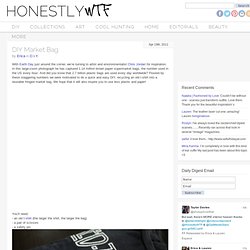 In this large-zoom photograph he has captured 1.14 million brown paper supermarket bags, the number used in the US every hour. And did you know that 2.7 billion plastic bags are used every day worldwide? Floored by these staggering numbers we were motivated to do a quick and easy DIY, recycling an old t-shirt into a reusable fringed market bag.
Organza Flowers. Technically, this was one of my string of crafty failures.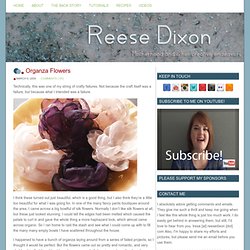 Not because the craft itself was a failure, but because what I intended was a failure. I think these turned out just beautiful, which is a good thing, but I also think they're a little too beautiful for what I was going for. Decor. Anthro-Inspired Mirror & Flamingo Toes - StumbleUpon. You all know we love a good Anthropologie knockoff around here – so a couple of days ago when I was browsing online I came across this mirror.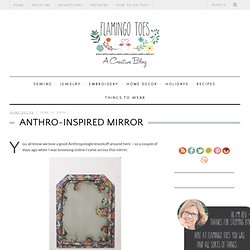 Oh I definitely need that. Hold the presses – did that say $498??? Huh. Counter Proposal. Bird and Text Collage Wall Art. There are currently no images from other crafters. close Terms & Conditions You must enter into this Agreement if you want to submit digital images or other content to Prime Publishing through Sharing Customer Images (the "Service").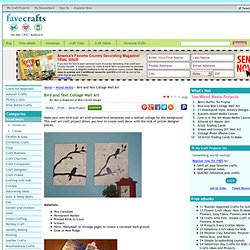 Stuff to Make in my Old Age - StumbleUpon. Valentine craft for LMNOP blog | Mini-eco - StumbleUpon. By Kate on February 4, 2011 Did you know you can make great invisible ink from lemon juice?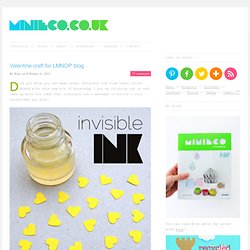 Armed with this new bit of knowledge I put my thinking cap on and came up with the idea that invisible ink + message in bottle = cool valentines day gift! The invisible ink bit is easy…simply squeeze a lemon and use the juice to write a message on a piece of white paper. I don't have a dip pen so just ended up using a q-tip (cotton bud).
Random. Paper. Painting. Most favorited all-time. Sewing.
---