HTML - CSS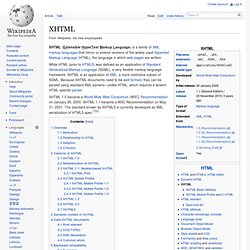 XHTML (Extensible HyperText Markup Language) is a family of XML markup languages that mirror or extend versions of the widely used Hypertext Markup Language (HTML), the language in which web pages are written. While HTML (prior to HTML5) was defined as an application of Standard Generalized Markup Language (SGML), a very flexible markup language framework, XHTML is an application of XML, a more restrictive subset of SGML.
css selectors - In CSS what is the difference between "." and "#" when declaring a set of styles
"Как сделать сайт самому" - пособие для чайников
Элемент <base> не выводит никакого контента и выполняет исключительно служебную функцию — позволяет указать базовый URL, относительно которого будут устанавливаться другие адреса, например, для изображений и ссылок. Также <base> задаёт значение атрибута target, которое по умолчанию применяется ко всем ссылкам. В документе разрешается иметь только один <base>.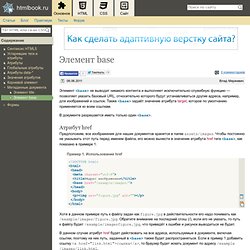 Элемент base
Home / Free JavaScripts / Clocks, Calendars, And Timers / Here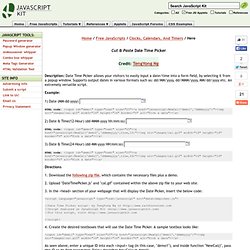 Paste Date Time Picker
HTML5
УЧЕБНИК HTML 5. Скачать учебник по html 5 css 3 и Web 2.0
Автор: Дронов В.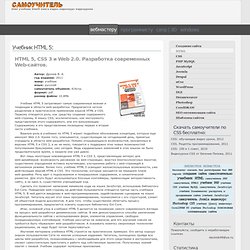 Forms : Hidden Field - HTML Tutorial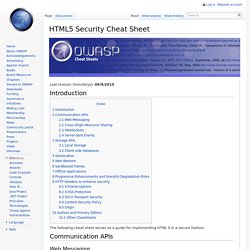 HTML5 Security Cheat Sheet
The following cheat sheet serves as a guide for implementing HTML 5 in a secure fashion.
font-family | css.manual.ru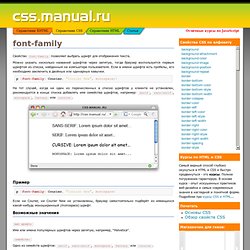 Свойство font-family позволяет выбрать шрифт для отображения текста.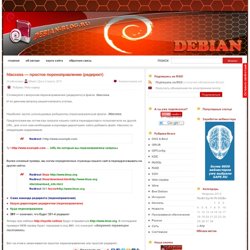 Опубликовал Ghost | Дата 3 марта, 2011
htaccess – простое перенаправление (редирект) - Debian Linux, Lenny, Squeeze, Wheezy
URI Роутинг : CodeIgniter, руководство пользователя
Как правило есть соответствие один-к-одному между строкой URL и соответствующим контроллером/методом. Сегменты URL обычно формируются по этому шаблону:
Документация ExpressionEngine
Разделы документации Условия легального использования ExpressionEngine.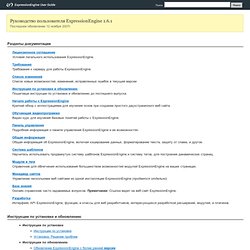 Lab · CSSKarma
Backbone.js gives structure to web applications by providing models with key-value binding and custom events, collections with a rich API of enumerable functions, views with declarative event handling, and connects it all to your existing API over a RESTful JSON interface. The project is hosted on GitHub, and the annotated source code is available, as well as an online test suite, an example application, a list of tutorials and a long list of real-world projects that use Backbone. Backbone is available for use under the MIT software license.
Backbone.js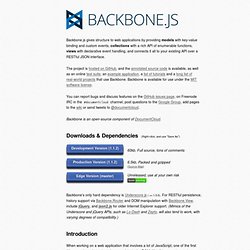 Adding YouTube Videos To Website, 4 Methods
This is the advanced example. It uses the jw flv player to create a flash proxy.
background: #1e5799; /* Old browsers */